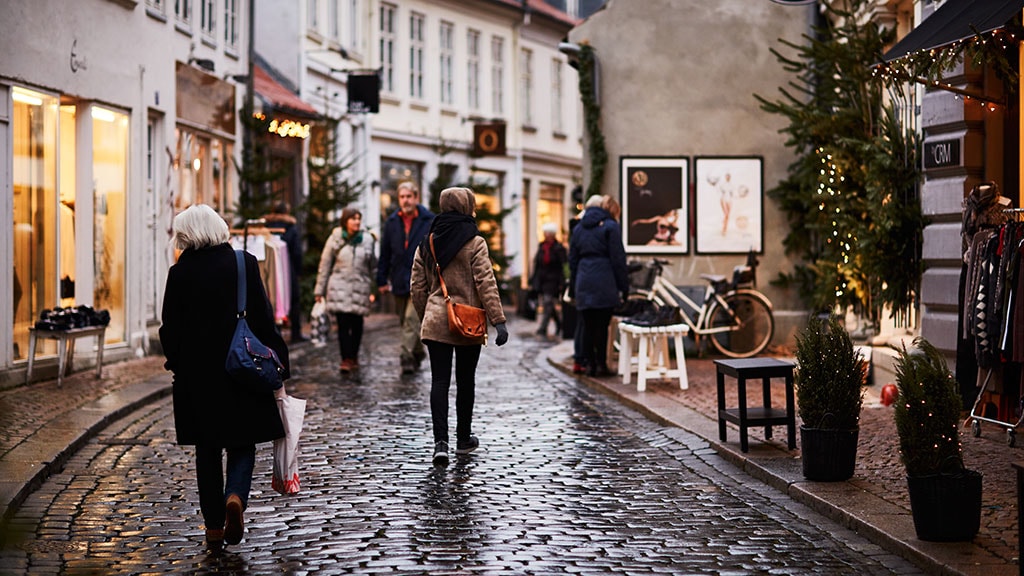 Christmas Opening Hours
Enjoy the Danish Christmas cheer and hygge in Aarhus that definitely bring back the Christmas spirit to both the old and the young
So if you are fond of Christmas, shopping and relaxation - you have found the right destination for you and your family!
Are you celebrating Christmas in Aarhus this year?
Here you will find a list of the some of the hotels, restaurants and attractions that are open during Christmas and New Year in Aarhus.
Hotels
Attractions
Enjoy the many exciting museums and attractions in Aarhus. Many of them are open during Christmas and New Years. Visit Den Gamle By - The Old Town Museum, ARoS, Moesgaard Museum or Tivoli Friheden, which transform the park to a Christmas wonderland. You can also explore The Women's Museum, The Natural History Museum, Dokk1 or The DGI-House.
Shopping
Aarhus' city center offers you plenty of time for some last minute Christmas shopping. Everywhere you go, you will find stores that are filled with unique Danish designs. Don´t forget to visit the small designer stores in the Latin Quarter or the many different Christmas markets in the city.
Restaurants
In Aarhus you can also eat out between Christmas and New Year. Here you can find a summary of the openings days of restaurants. In addition, some of the restaurants offer special meals and traditional Danish Christmas lunches.
Merry Christmas in Aarhus
#visitaarhus #christmasinaarhus #thisisaarhus