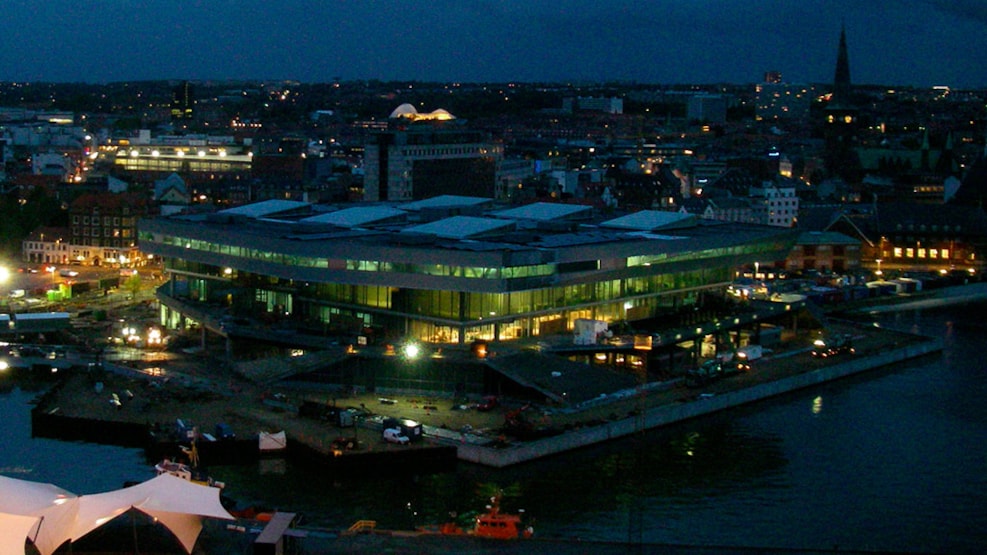 The Culture House DOKK1
DOKK1 is a culture- and multimedia that welcomes citizens and guests in Aarhus - and all of you who would like to meet the future in your present.
Plenty of Free Activities
Spending an entire day at Dokk1 is not a problem. Here, children and families have every chance imaginable to play and hang out – relaxing, being active, listening, playing – and exploring the venue's long list of activities together. At Dokk1, you will find interactive media, games, dressing-up costumes, storytelling, playgrounds – inside as well as outside – and so much more.
The grand building 
In the past years, the Aarhus waterfront has undergone major development with the construction of a brand new part of town, and today, one structure rises above the rest. With its great location by the mouth of the canal, Dokk1 is the obvious link between the open sea and the city centre.
Library and Citizen Service Centre
With its 301.000 square feet, the building has ample room for its many functions. The library of tomorrow is found in a central location in Dokk1, and here you will find not only books, but learning through technology and media. The building also houses Aarhus' Citizen Service Centre.
Fully Automated Parking
There is room for everyone. On top of fully automated parking facilities with a capacity of 1,000 cars, there will be easy access for visitors who come by bike, by bus, light rail, and of course on foot. The building is a place for the entire family with its large play areas for the youngest visitors, a lounge area for the teens, and study halls for when you want to immerse yourself into your favourite literature in a peaceful spot.
The Gong
A bell says shallo to new life in Aarhus. The Gong is a tubular bell that is part of the art decorations and it has an arm, which new parents can activate from the maternity ward at the Aarhus University Hospital at the other end of town when a child is born. 

The bell has been cast in bronze and is 25 feet long, 2.5 feet wide and weighs close to 3 tons, which makes it the largest of its kind in the world. The work of art is located almost as a centerpiece in Dokk1 hanging above the media ramp, the large inner stairway connecting level 1 and 2.
Event Hall
The big hall in the heart of the building will serve as a venue for events such as concerts, plays, presentations, public meetings and much more. The café is a cozy spot to have a relaxing moment with family and friends for a great cup of coffee.

Whether you are a tourist in Aarhus or you live here, a visit to Dokk1 will be a great experience and a look into the future.

Architect: Schmidt Hammer og Lassen.

Closed on national holidays.
See what others are sharing on Instagram