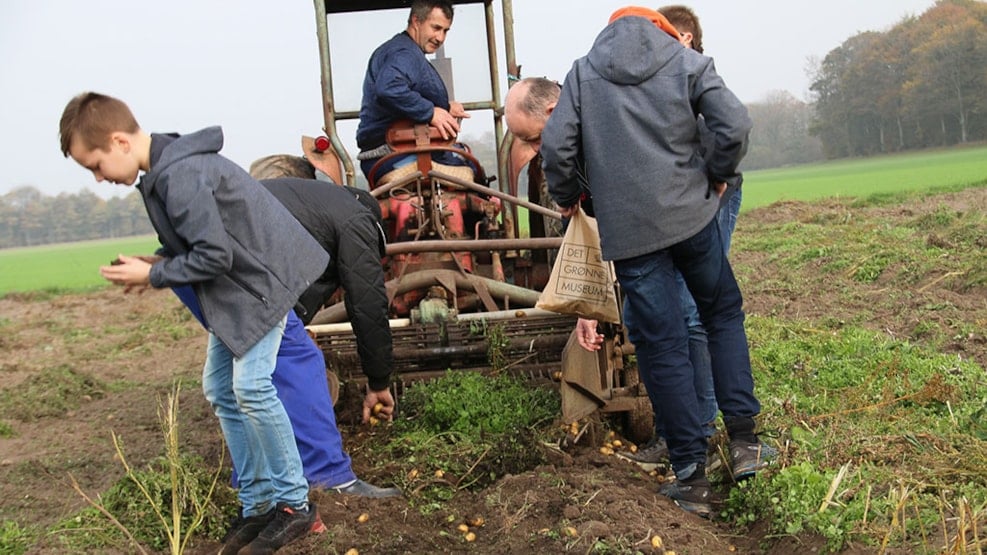 The Green Museum
At Det Grønne Museum, the Green Museum, you can experience the hunt, the woods, the agriculture and the food – for the first time all in one museum.
The beautiful and active museum is situated in wonderful surroundings in Djursland. On the fields adjacent to the museum, there are traditional Danish livestock races such as cows, pigs, goats, sheep, and chickens. Children can get close to the animals, and there are always special activities during the school holidays. Furthermore, as part of the museum, there are also an agricultural botanical garden with a hop garden and apple plantations with 281 original Danish apple sorts. At the museum, there are large indoor and outdoor playgrounds, and the workshop in the old smithy is active.
The nature workshop receives school classes on weekdays and guests during selected weekends and holidays.
Throughout the year, you can participate in Det Grønne Museum's activity days or follow the work of the many volunteer associations, outdoors and indoors. 
In the food house, MADENS HUS, you can participate in historical cooking in four authentic kitchens: A fireplace kitchen from the 1600s, a wood-burning stove from the 1880s, a kitchen from the Second World War, and one from the 1960s. In MADENS HUS there are activities for families, groups and companies, all year round.
See what others are sharing on Instagram