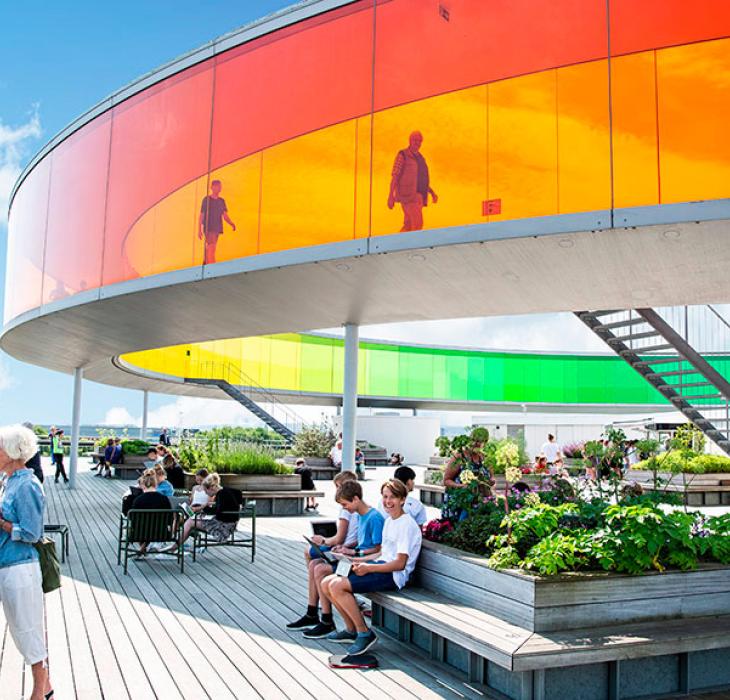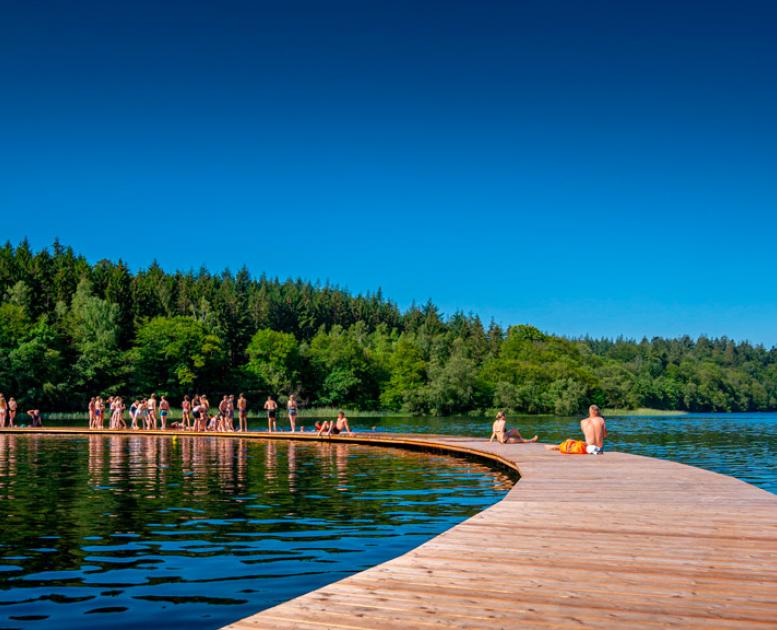 Experience in the Aarhus Region
Photo:
Your rainbow panorama, Olafur Eliasson, 2006-2011, ARoS Art Museum, foto Lise Balsby
&
Bo Nørgaard, Silkeborg Kommune
See and experience The Aarhus Region – and experience some of the most stunning landscape found in all of Denmark, Denmark's second city, Aarhus, and a region that is packed with amazing experiences, and where the attractions are lined up like pearls on a string.
Prepare to be tempted by a rich cultural life, inviting cafes and shopping opportunities, scenery with everything from soaring hills to woodlands and wonderful beaches – and cultural top-attractions that you will only see here.
The 25 most frequently visited attractions
Find the 25 most frequently visited attractions around The Aarhus Region, and you will be surprised to see how versatile they are.
Event highlights
See some of the biggest events in the Aarhus region right here. There is something for everyone in the diverse program. Are you into science fiction, classic cars, music festivals or vikings? Or something completely different? Get excited for wonderful experiences in the Aarhus region.
Activities
Take your family hiking, running or biking, spot the best fitness sites, hiking trails, playgrounds, fishing spots – or enjoy a walk along streams, lakes and even the sea when you want to go sailing, surfing, fishing or just want to find out who is better at skipping stones ?
Tips to your trip in The Aarhus Region