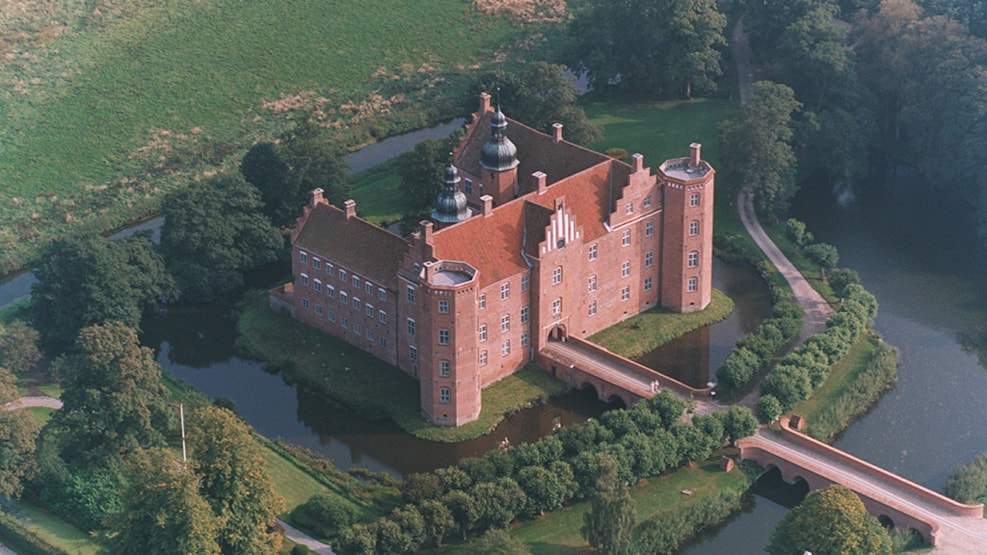 Gammel Estrup - The Danish Manor & Estate Museum
At Gammel Estrup, you step right into history. Here, you will see how the Danish counts and countesses lived their daily lives and had excuisite celebrations in the manor's lavishly decorated halls and rooms.
You get to see the rather more humble living and working quarters of the servants, as well, or you can go for a walk in the forest and see how the family of a woodsman used to live.
Come and Experience Life Around the Manor
During all school holidays and in the weeks before Christmas, activities are put on especially for children. Here, you can test yourself in the different aspects of manor life, the manor kitchen is open, and you can taste the maid's cooking and baked goods directly from the wood-fired stove.
Go for a walk in the lovely manor garden, where you will come across many different flowers, an apple orchard, an orangery, and a big playground equipped with nature's own materials.
Gammel Estrup welcomes you and your entire family for a fun, historical adventure!
See what others are sharing on Instagram