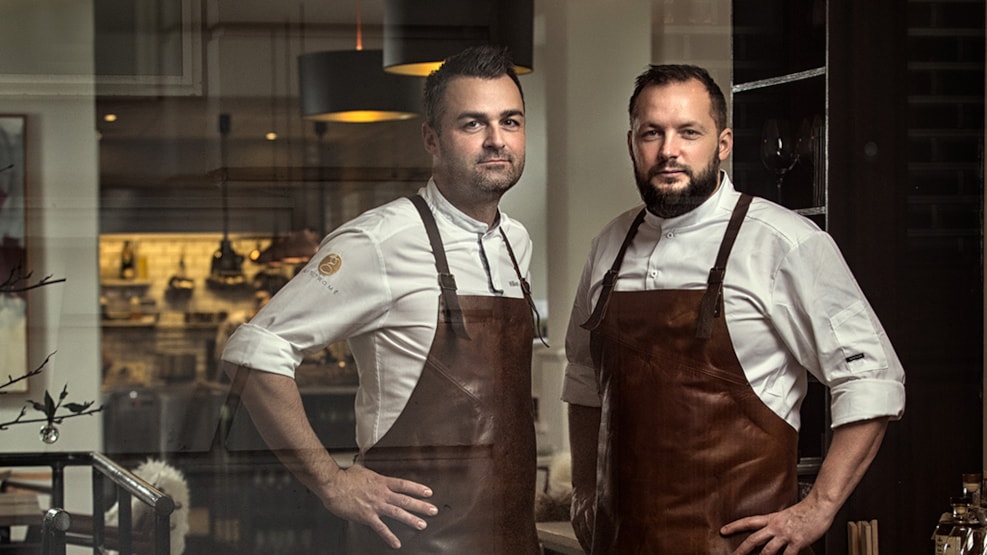 Restaurant Gastromé
In Restaurant Gastromé you can experience gourmet country-inspired cuisine at Michelin-standard. Once again the restaurant received a star in Michelin Nordic Guide 2023.
New Nordic at Gastromé
Gastromé is a small evening restaurant located in a beautiful villa in Risskov in the outskirts of Aarhus. The menus are seasonal and the ingredients depend on nature and the time of year with good seasonal produce by local fishermen, farmers and breweries etc in and around Aarhus. When you visit Gastromé you will experience that the atmosphere is Nordic, the food is modern, the wine is from all over the world and the service is grounded and down to earth.
Michelin starred restaurant 2023
The two chefs' philosophy translate into their wine, food and quality. They believe in experimenting in a classic innovative kitchen where the sky is the limit. You are only served what the two chefs love themselves and everything is carefully selected.

At Gastromé you can choose between the menus Half Throttle with 5 servings, Full Throttle with 8 servings and the Signature menu with snacks and 13 servings. The restaurant recommends that the Signature starts before 7:00 PM.
Please notice that the Half Throttle menu isn't served on Fridays and Saturdays.
See what others are sharing on Instagram