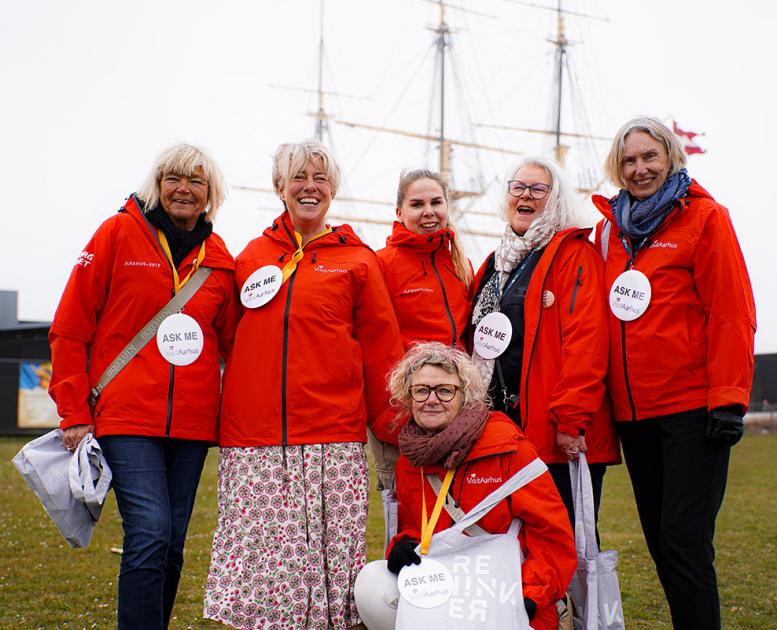 Become a volunteer - click to read more
Photo:
Per Bille
&
Per Bille
ReThinker Volunteers in Aarhus
Aarhus is known for its hospitality, and a clear sign of this is the huge number of volunteers who take good care of our guests year round. You too can be a part of the community and make a difference for the city, its guests and its residents.
We call our VisitAarhus volunteers ReThinkers!
As a ReThinker you:
Get to be part of a unique community that rises to the challenge of supporting a great number of the city's cultural organizations, events and projects

Choose between meaningful volunteer opportunities freely

Decide how often and how much of your time you would like to give as a volunteer

Make Aarhus an even better city by contributing to increasing the visibility and development of the city of Aarhus
The special part of being a ReThinker volunteer is that you get to contribute to increasing the visibility and development of the city of Aarhus. You will also be a part of ensuring a fantastic experience that won't be forgotten for the tens of thousands of visitors coming to the city every year and a high level of hospitality that is engrained in the identity of Aarhus.
Would you like to be a part of our community and make Aarhus an even better city? Register now and join the ReThinker volunteer program!
I think it's a fantastic opportunity to join just the activities you would like to take part in [...] there is a sense of togetherness and community, and we are able to do something great for the city!