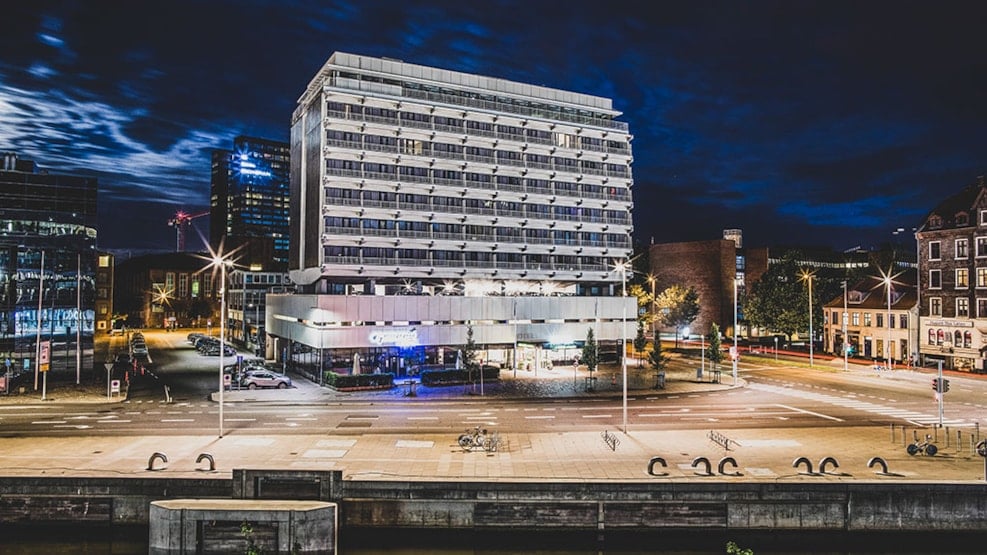 Hotel Atlantic
Hotel Atlantic in Aarhus is located by the waterfront in Aarhus overlooking the city and the harbor. Staying at Hotel Atlantic you are only 2 minutes walk from the main shopping streets where you will find a wide range of interesting boutiques, restaurants and cozy cafés.
Guest at Hotel Atlantic
As a guest at Hotel Atlantic in Aarhus the options are many to enjoy music and experience art galleries and museums such as ARoS, Den Gamle By and Moesgaard Museum. Being a University City Aarhus is the home city for many students and that characterize the atmosphere and the city life which is always buzzing.
Renovated rooms
The rooms are equipped with large desks with plenty of space to work, plenty of electrical outlets – also for personal computers/laptops, have large beds with an electrical plug by the bed for charging of mobile phones, LED flat screen TVs and various art works on the walls. 
See what others are sharing on Instagram