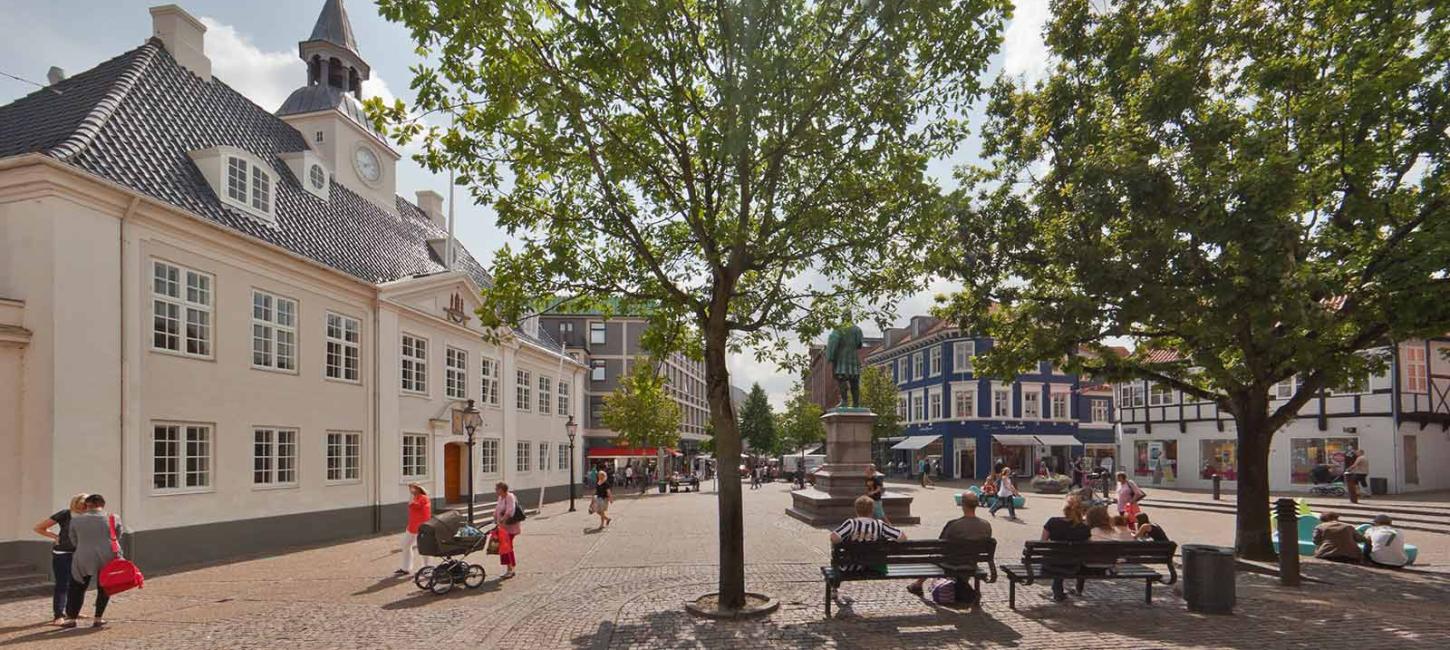 The Star Route
Randers is almost 1000 years old, and there are over 1000 good stories to tell about the city. On the Star Route you get the stories behind 15 places in the city - the new, the old and the very old.
You can learn more about Niels Ebbesen's rebellion against Den Kullede Greve, the large horse markets, the many monasteries and castles that once stood right here in the city center, and much, much more.
Follow the Star Route
The route is 2.5 km long and very handicap friendly. There is no fixed starting or ending point - you can just follow the route around town using the folder or you can follow the little brass stars in the pavement.