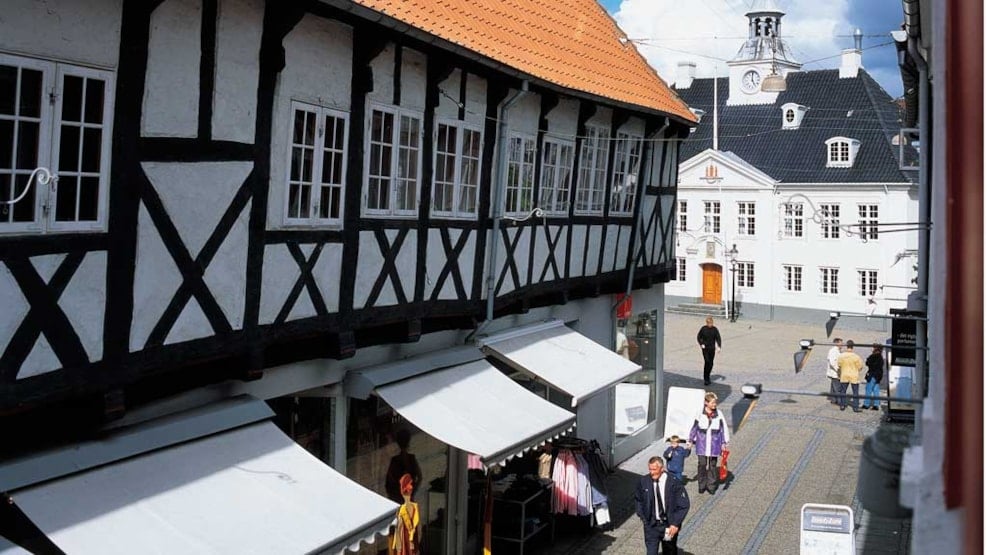 Houmeden - A stop on the Star Route through Randers
Did you know that Denmark's oldest pedestrian street is Houmeden in the middle of Randers? Houmeden was closed permanently to car traffic in the summer of 1963. It was not until 1964 that Copenhagen's Strøget was made into a permanently car-free street, even though there had been an experimental scheme before this.
Houmeden - The oldest pedestrian street in Denmark!
Today, there is lively shopping activity along Houmeden, with shops offering everything from smart clothes, baby clothes, interior products and second hand items to coffee and tea, health and beauty products, and much more. 
Houmeden is also known as the Latin Quarter of Randers, and a market is held there at regular intervals. A great area of the town with lots of shops.
See what others are sharing on Instagram