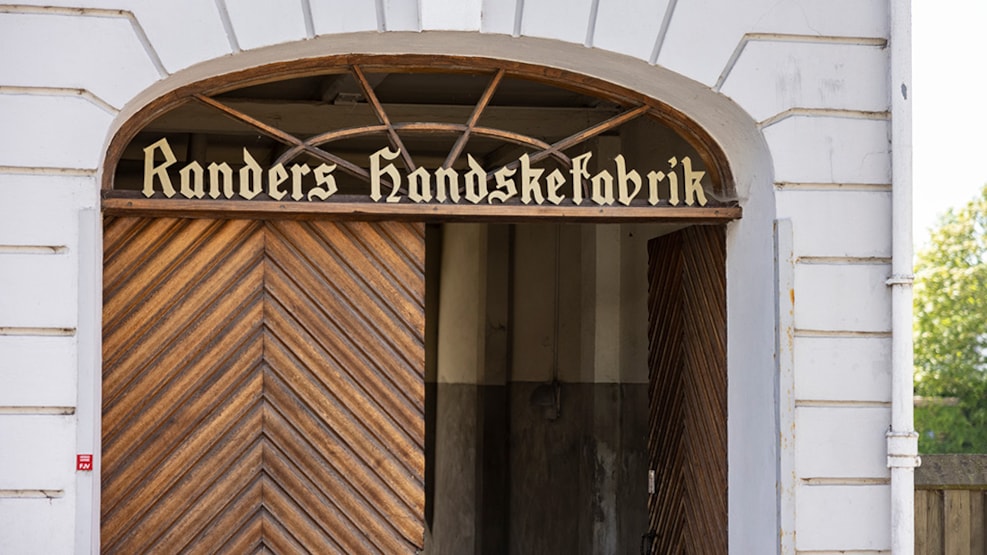 Brødregade and Randers Handsker - A stop on the Star Route through Randers
In this cosy pedestrian street you will experience a mixture of old and new. It was here the glove factory Randers Handsker started, which is a Purveyor to the Danish Court and North Europe's only glove factory. In the period from 1600 to approx. 1740 Randers Handsker was famous all over Europe.
The French Queen Marie Antoinette was said to have slept wearing gloves from Randers Handsker, because they smelled so good. The shop is located in Torvegade today.
Henrik Pontoppidan
In this street the Danish writer and Nobel Prize Winner Henrik Pontoppidan lived for a number of years. Besides being a novel writer he made Randers famous with his descriptions of the town.
Englehuset (The Angel House)
The beautiful half-timbered house, Englehuset (the Angel House), no 24-26, is from 1592, and it is an example of Randers' great merchant's farms. Here the successful businessman and tradesman Niels Brock was born and traded together with his father for a short number of years. No 25 is called Niels Christensen's Farm. It is from 1663 and is another beautiful example of the half-timbered houses from this period in Randers. The latest big renovation was ended in 1993.
See what others are sharing on Instagram