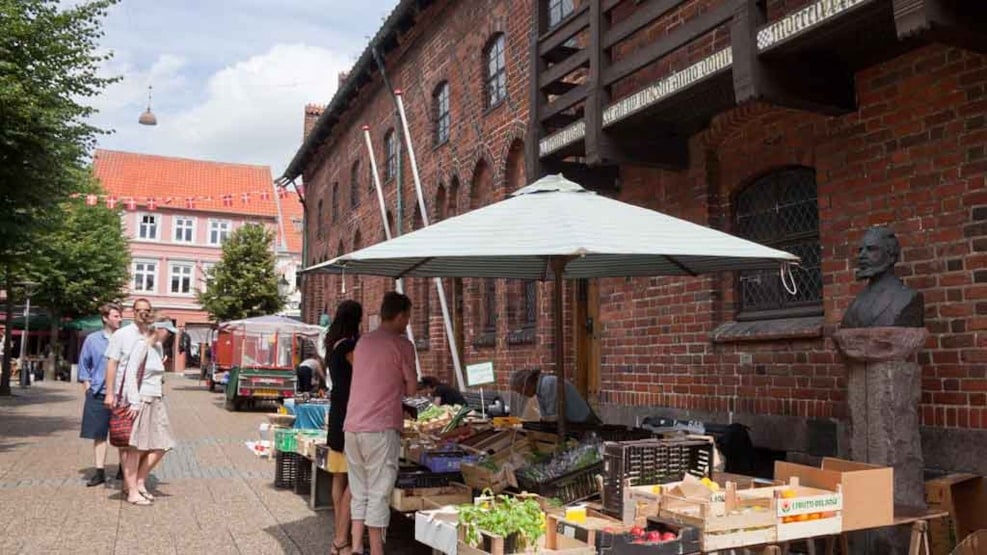 Helligåndshuset - A stop on the Star Route through Randers
The construction of Helligåndshuset (the Holy Spirit's house) in Randers was started c. 1434 as a convent for the Helligåndordenen (the Holy Spirit's Order) where Sct. Mortens Church was the functioning church connected to it. When the Order was closed down after the reformation, the house was left to fall into disrepair. It ended up housing the school called Latinskolen.
Helligåndshuset survived demolition plans
In the late 19th century, Helligåndshuset was so dilapidated that demolition was considered. Fortunately, it was instead restored and has since served as a public library and tourist office. Today it is an exhibition and meeting building.
Denmark's famous writers
The Latin school in the old Helligåndshus provided a common framework for two of Randers' greatest writers - Steen Steensen Blicher and Henrik Pontoppidan. Steen Steensen Blicher was a teacher at the school around 1810, before he began writing the poems and short stories that made him famous throughout the country.
Forty years later, Henrik Pontoppidan was a student at the school and used his experiences as a child and young person in Randers as inspiration for his book "Lucky Per". In 1917, Henrik Pontoppidan became the first Dane to win the Nobel Prize in literature, partly for "Lucky Per".
Today, busts of both Blicher and Pontoppidan stand in front of Helligåndshuset to commemorate their works and their connection to Randers.
See what others are sharing on Instagram