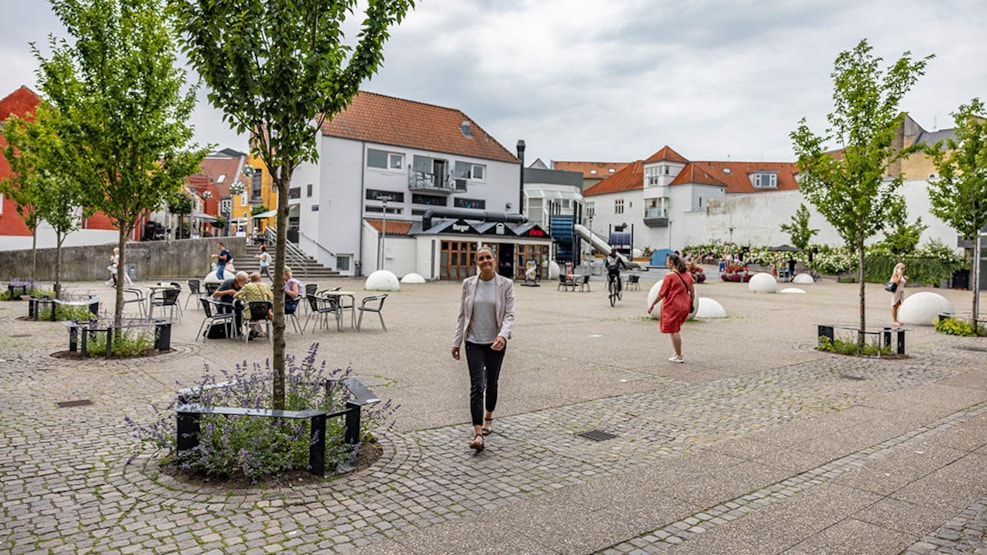 Slotspladsen - A stop on the Star Route through Randers
In medieval times, there was a convent on Slotspladsen (the Castle Square). In 1535, the convent was given to the crown after the reformation. The king, Christian the Third transformed it into Dronningborg Castle, named after his wife, Queen Dorothea.
The castle was torn down in the beginning of the 1700 hundreds after being owned by Peter von Spreckelsens from 1662.
The murderous house manager
Bodil Steens started as a servant at the castle but quickly advanced to mistress and house manager. She was power hungry, had a bad temper, and treated the servants very poorly. More than once, she attacked the servant girls harshly - two times so badly, that they ended up dying. She was accused of murder. While one of the cases was going on, the witness was found shot, and as nothing could be proved, she did not get punished. In 1711 on the other hand, she was judged for offending the king, and ended her day in the prison Hammershus at Bornholm.
Slotspladsen today
Today Slotspladsen (the Castle Square) is the framework for trade, an active café environment and entertainment. You can also enjoy the artwork of Per Nebles, "Et Randers spil (A Randers game)" which consists of 13 white spheres to symbolize the roads leading to Randers in the olden days.
See what others are sharing on Instagram