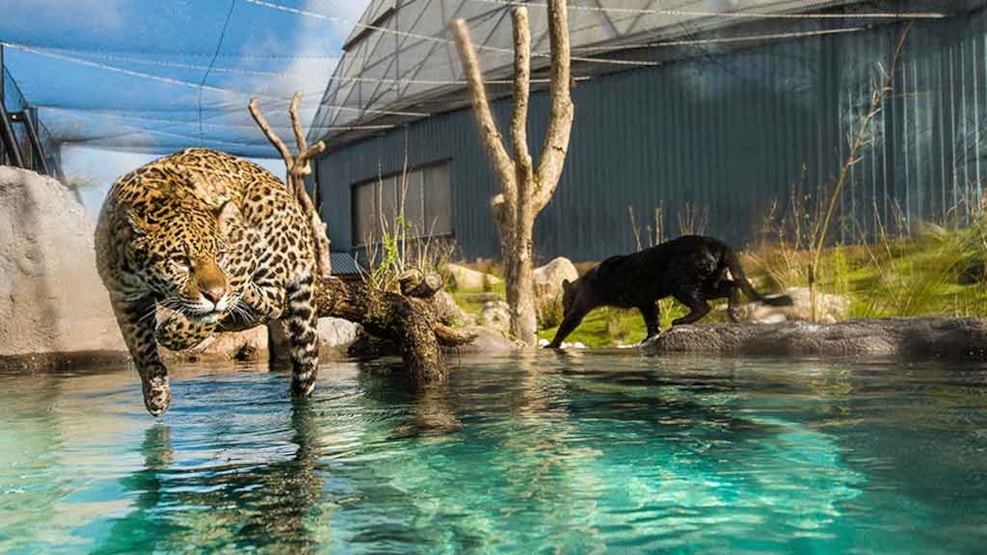 Randers Regnskov and Vorup Enge - A stop on the Star Route through Randers
In Randers Regnskov and Vorup Enge, you can experience more than 450 plant species, 200 animal species, and 3 continents all in one place. Inside the rainforest's three large domes, you'll have a tropical adventure with free-roaming monkeys, iguanas, and sloths, while Vorup Enge complements the experience with fascinating wildlife and natural landscapes.
Visit the Rainforest
The Rainforest Randers Regnskov is a bombardment of nature and animal experiences. In the tropical climate with lianas, giant waterfalls, and fantastic plants, you can get up close to the animals and even participate in feeding some of them.
A Time Travel - Outside the Domes
A different adventure awaits you in the large outdoor area called "Tidsrejsen" (Time Travel), where you embark on an exciting journey back in time and encounter some of the animals, plants, and cultures that once lived in the region but no longer do. All of this is done with a focus on fun and in authentic settings inspired by various time periods, ranging from before the last ice age to the present - and even into the future!
See what others are sharing on Instagram