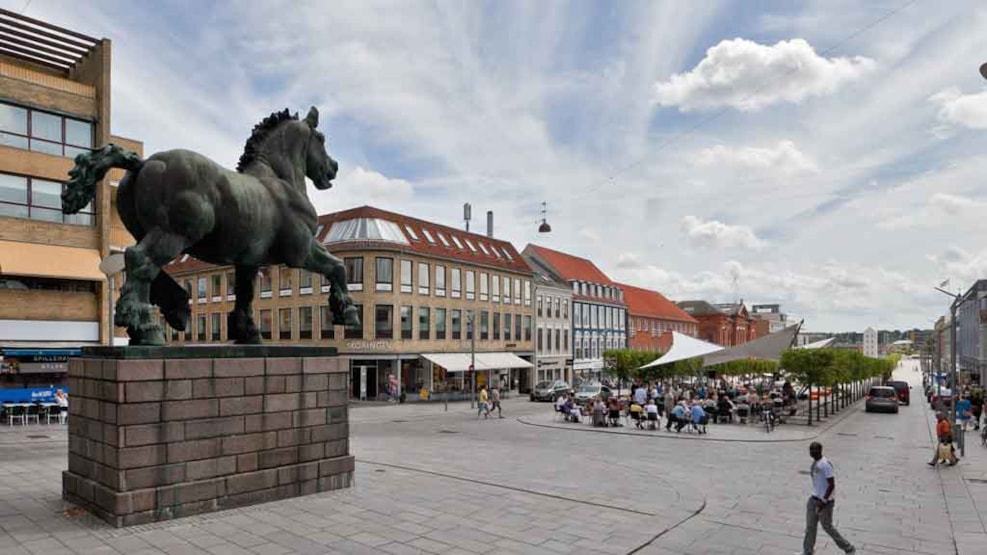 Østervold og Den Jyske Hingst - A stop on the Star Route through Randers
Den Jyske Hingst (The Jutlandic Stallion) in Randers was created by Helen Schou, and it was put up in 1969 as a reminder of the famous horse markets, and the impressive work with breeding the jutlandic horses.
Together with Randers Dragonerne (a military company that rode horses), the big horse markets, and the breeding of the horses, Randers was without doubt a city of horses.
In the end of the 40's the markets could contain more than 2000 horses, but in the end 50's the horse markets came to an end.
Østervold and King Christian the Third
Østervold runs around the place where King Christian the third built the city embankment in relation to his fortification of Randers in the 1550's.
See what others are sharing on Instagram