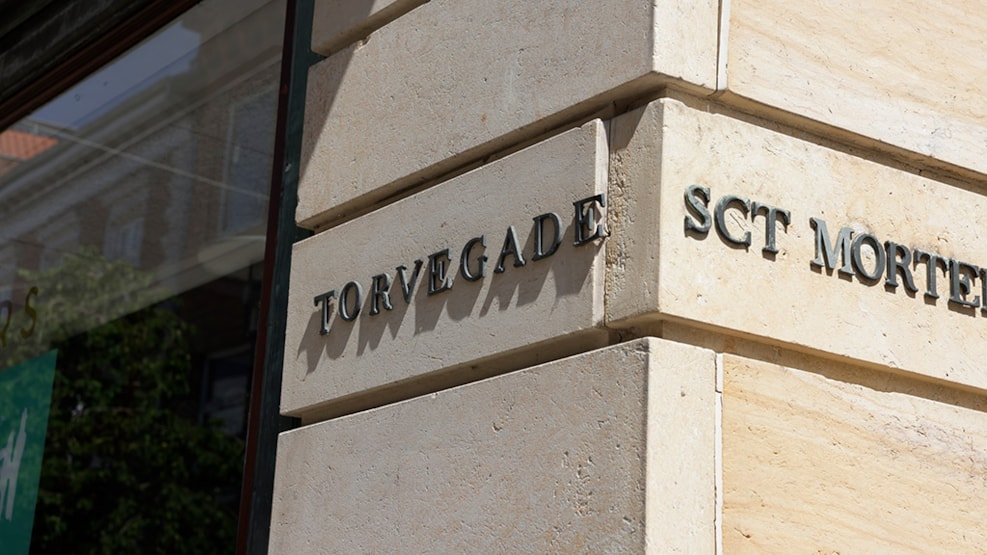 Torvegade - A stop on the Star Route through Randers
Randers was long known for its large horse markets, symbolized by the statue of "The Jutlandic Stallion" located on Østervold. Torvegade hosted the biggest markets, where up to 2000 horses could be present in the narrow streets simultaneously.
And it was not small change that was traded. The story goes that a horse trader could earn so much money that he could cover Rådhustovet at the end of the street with banknotes stacked upright.
Celebrities in Randers
Further up the street lies Hotel Randers. It is one of Denmark's oldest hotels and has accommodated many different celebrities such as King Christian X, Keith Richards from Rolling Stones, and H. C. Andersen. The latter did not have a pleasant stay at the hotel. He wrote in the guestbook, "It was a hellish night, I lay as in a steam bath, close by a little child cried, and in the corridor, Jutlandic horse traders walked with heavy boots."
Traditionally modern
Hotel Randers has always had an exclusive aura - for example, an overnight stay cost 2.5 DKK back in 1904 - and there is much to experience for both gastronomy and art enthusiasts. The restaurant is decorated by Jean René Gauguin in an art deco style, and the modern brasserie is designed as a fusion of the modern and traditional.
Most recently, the hotel itself has been completely renovated after a massive fire in 2015. Despite renovations and expansions, Hotel Randers has retained its charm and remains an elegant time capsule.
See what others are sharing on Instagram