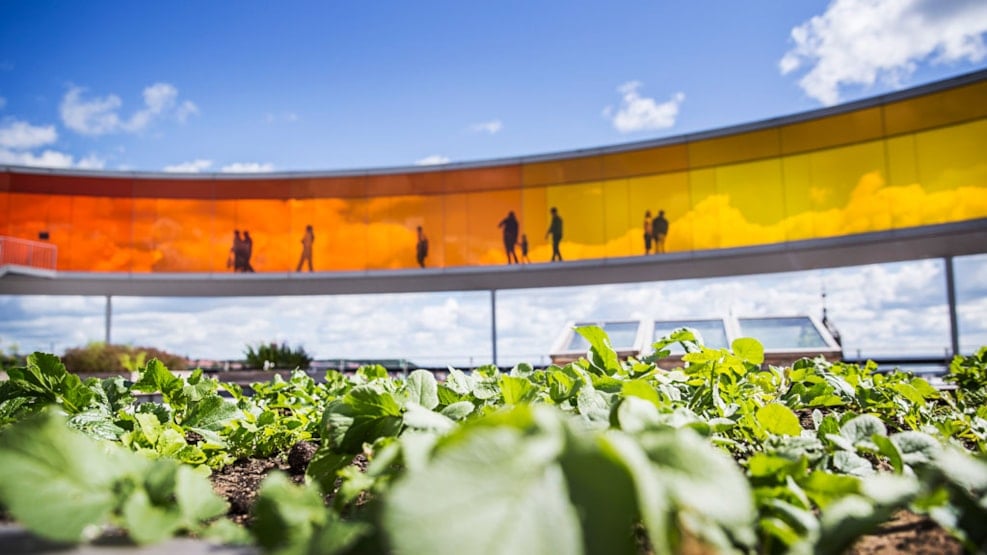 Your rainbow panorama
Your rainbow panorama on the roof of ARoS is a spectacular artwork made of the Danish/Icelandic artist Olafur Eliasson. Here you have access to the rooftop project's circular, large glass walkway, measuring 52 metres in diameter and formed in the colour spectrum, via stairs and elevators.
Unique panorame view of the city
From here you can move around in a 150 metre long, circular panoramic path with 360º views of the surrounding city. Your rainbow panorama also ensures full accessibility for those with impaired walking.
ARoS Art Museum
ARoS is built on the concept of Dante's "Divine Comedy", and with the realisation of the rooftop project the connection between heaven and the underworld will be complete - the latter in the form of the exhibition concept "The 9 Spaces" in the basement level of the museum, with works by Bill Viola, James Turrell, Tony Oursler, and Pipilotti Rist, amongst others; the former with Your rainbow panorama.
See what others are sharing on Instagram
#yourrainbowpanorama #arosart #visitaarhus
CHILDREN UNDER 18 YEARS: FREE ADMISSION