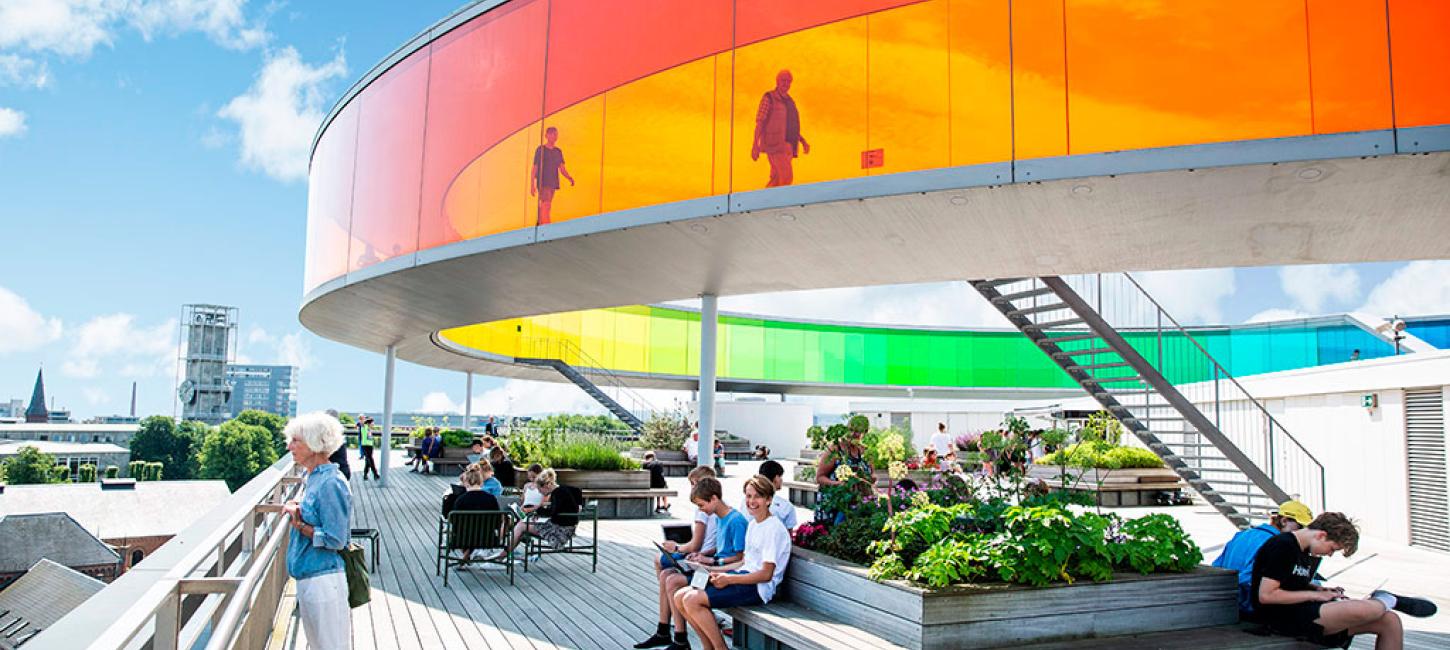 Cultural highlights in the Aarhus Region
Photo:
Your rainbow panorama, Olafur Eliasson, 2006-2011, ARoS Art Museum, foto Lise Balsby
When you are looking for cultural experiences, the Aarhus region is a perfect place to start. Here, you will find world-class museums ranging from natural history and art to vikings and regional history. You will also find a national park and the ancient road - both created in the Ice Age.
Where do you want to go?
Which museum do you want to visit?
More than 80 Museums
The Aarhus Region is home to world-class museums. Three of Denmark's most visited museums are located in Aarhus: ARoS Art Museum, The Old Town Museum and Moesgaard Museum.
Did you know that you can find hidden trolls across the Aarhus Region? Go explore and see how many you can find.