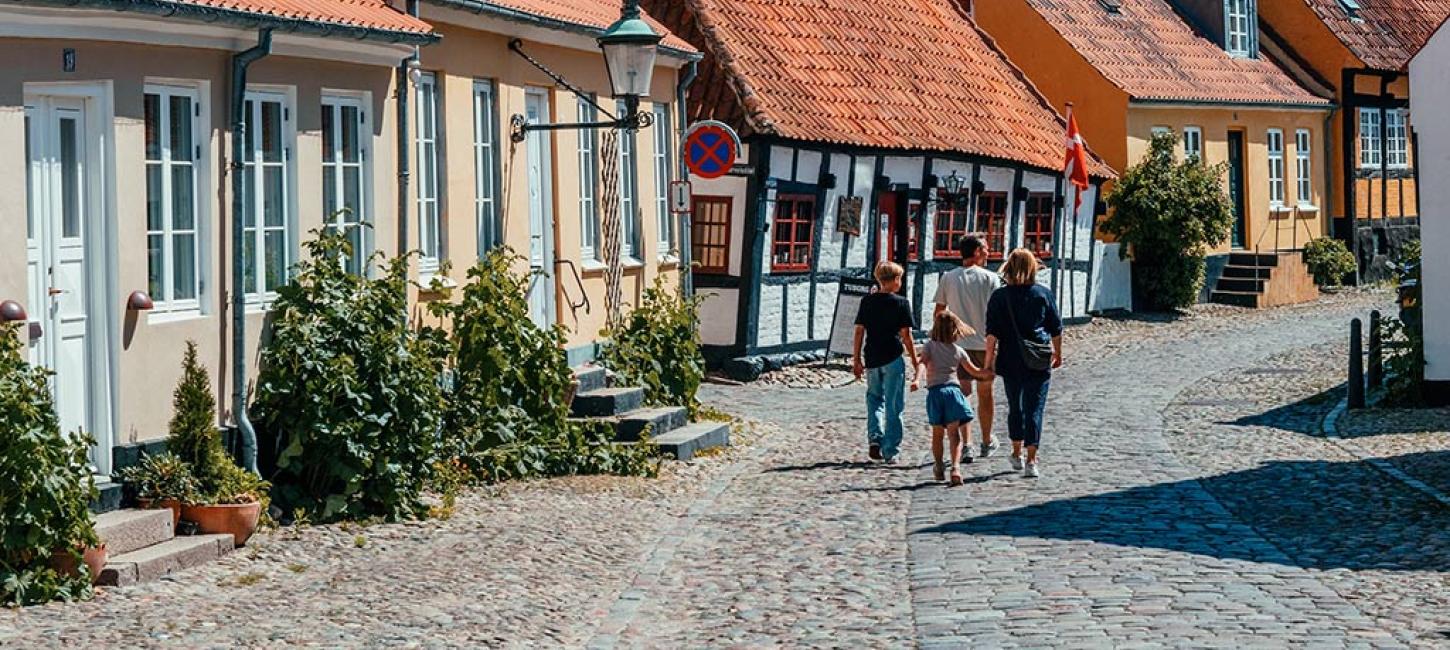 Family Holiday on Djursland
Djursland is your dream destination if you are a family with children who would like to fill your holiday with equal amounts of fun experiences and idyllic surroundings.
Here, you can reach top speed on Denmark's longest roller coaster or stroll slowly through charming market towns, you can reach for the sky at the top of Mols Bjerge or sink your feet deep into the soft sand at the child-friendly beaches.
If you want your family holiday to be laid-back, convenient, and crammed with fun experiences, Djursland is just the right destination for you. Here, great experiences are right at your feet – like pearls on a string. And you can explore them at the pace that is just right for you.
Explore Djursland - from home
Get the best recommendations from the locals
The locals in Djursland know the area, they know the small and hidden places with quirky angles, but also the absolute 'must-sees' that you shouldn't miss.
Discover beaches in a new way, take your children hiking in Mols Bjerge or explore the many fun children's activities in Ebeltoft - follow in the footsteps of Irene, Line or Kim.