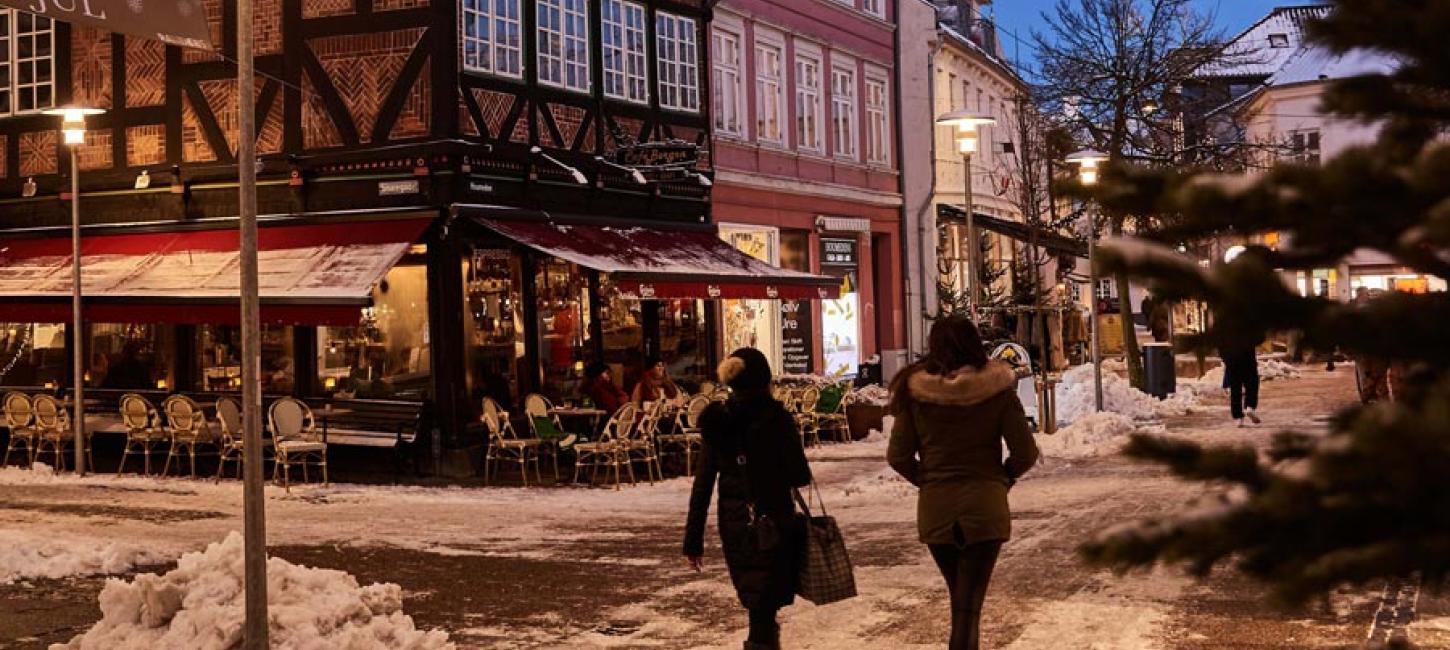 Christmas in Randers
Photo:
Jakob Lerche Fotografi
Decorated in thousands of sparkling Christmas lights, Randers is ready to welcome you this Christmas. Feel how the Christmas spirit fills your entire body as you stroll down the oldest pedestrian street in Denmark, flanked by shops that are ready to wrap the presents for your loved ones.
Charming Christmas Markets
Go on a tour around the city and discover the cozy Christmas markets and festively decorated shops. Enjoy the lovely smell of sugar-roasted almonds while you explore the local delicacies and quirky Christmas items.
Along the central street, Østervold, in Randers, you can truly feel the Christmas magic when there will be a Christmas market every day until Christmas Eve this year. Enjoy the scent of roasted almonds as you explore local delicacies and charming Christmas items
Experience also the many lovely Christmas markets around Randers – at GAIA Museum, Fussingø Slot, in Sct. Clemens Kirke, and at Cold Hand Winery, where you also have the opportunity to enjoy a delicious dinner in their restaurant.
Discover the Best Christmas Activities
and Get Santa's Recommendations for Christmas Experiences in Randers.
Once again, the grand Christmas tree will illuminate Rådhustorvet in front of City Hall, right in the heart of Randers. Although this year, the Christmas lights will shine for fewer hours than usual, they are all energy-efficient LED lights, spreading a more sustainable and festive glow.
At Rådhustorvet, you'll also find the cozy Christmas huts where you can treat yourself to warm mulled wine, delicious apple slices, and other tasty Christmas specialties. Explore the charming Christmas exhibition featuring mechanical elves that bring extra magic and fun to the holiday season
Event higlights in Randers
Christmas Opening Hours in Randers
and in the entire Aarhus Region.
Which hotels and restaurants are open during Christmas and New Year? Where can I book a Christmas stay, and how do the shops remain open in December? Get a quick overview of the Christmas opening hours in the Aarhus Region.