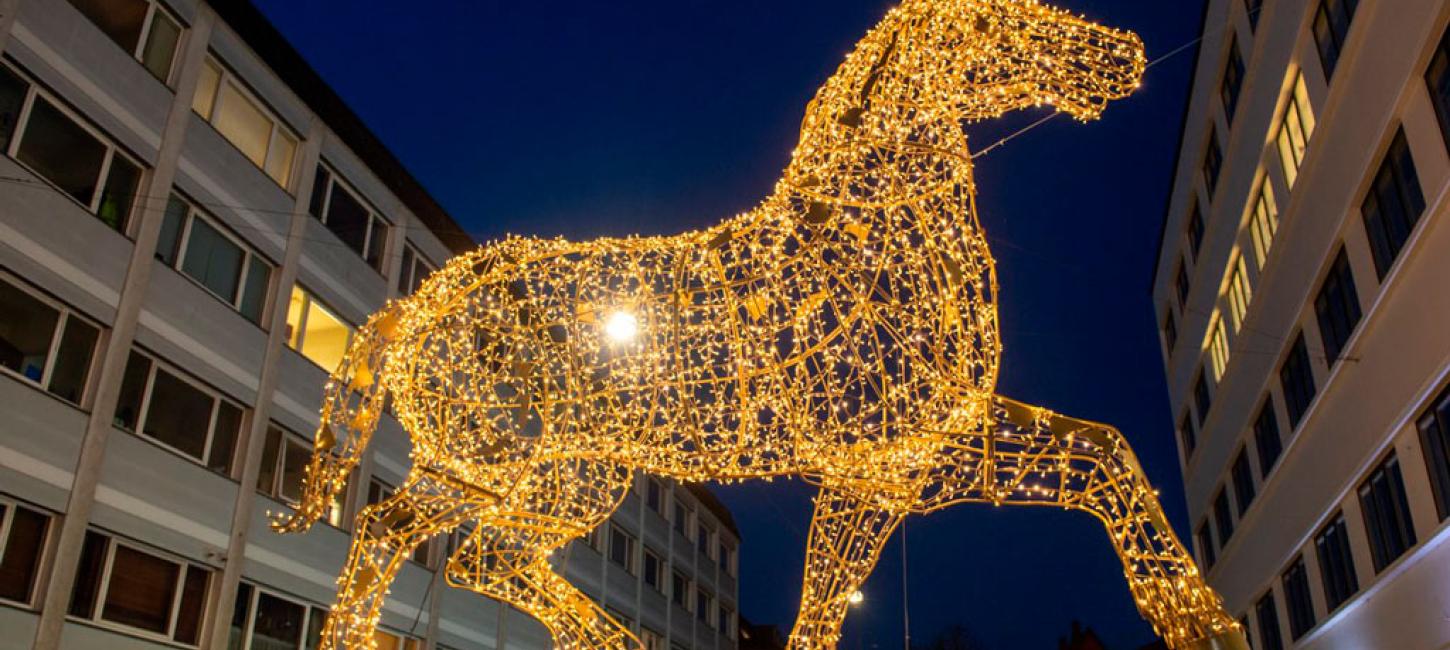 Christmas in Randers
Decorated in thousands of sparkling Christmas lights, Randers is ready to welcome you this Christmas. Feel how the Christmas spirit fills your entire body as you stroll down the oldest pedestrian street in Denmark, flanked by shops that are ready to wrap the presents for your loved ones.
Find the Best Christmas Activities in Randers
The town's big Christmas tree will light up the central town hall again this year. However, this year, the Christmas lights will be on for fewer hours than they usually are, and every single light is LED and energy-efficient.
And this year is no exception – at the little Christmas huts at the town hall square, you can as always enjoy a delicious cup of warm glögg, Christmas pancake puffs, and various other Christmas delicacies, while you watch the mechanical elves in the Christmas displays.
Charming Christmas Markets
You cannot help but feeling the magic of Christmas when you walk up one of the main streets in the heart of Randers, Østervold, where you will find the traditional Christmas market with activities in the lovely stalls every day up until 23 December. Enjoy the lovely smell of sugar-roasted almonds while you explore the local delicacies and quirky Christmas items.
Prepare your Christmas Holliday in Randers
Which hotels are open on Christmas Eve, where can I eat and when can I go for shopping?