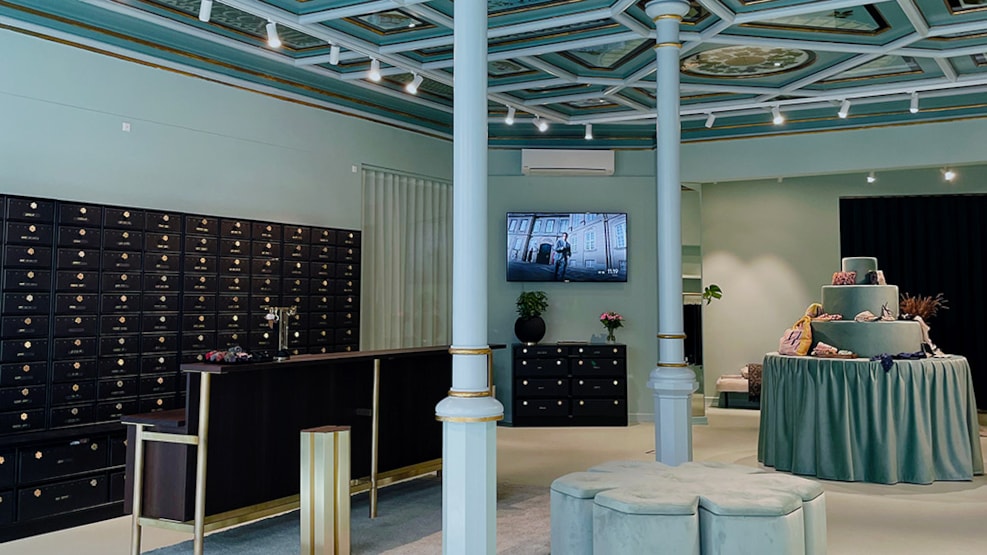 RHANDERS by Randers Gloves
RHANDERS is most commonly known as Randers Handsker (Randes Gloves) and was established in 1811 and is considered to be one of the worlds oldest glovefactories. Experience a unique store, beautiful designs and one of Denmarks oldest brands.
In the 18th century, the glove trade occupied more than one-fifth of the inhabitants in Randers, the French queen Marie-Antoinette slept wearing gloves from Randers due to their smell and ability to keep her hands soft, and the gloves were highly popular among royals and connaisseurs. Today RHANDERS is purveyor to the Royal Danish Court.
A unique store experience
Visit one of Denmark's most beautiful stores in Torvegade, Randers. The beautifully ornamented ceilings and lavish decor is an experience in itself, and in the back of the store a historic insight into the history of RHANDERS, and the great importance the glove trade had on Randers is hidden like a gem.
Made in Denmark
Since its founding in 1811, RHANDERS has been famous for leather gloves of the highest quality, and as the oldest still-existing trademark in Denmark and the only glove atelier left in Northern Europe, they honour their craftsmanship traditions. Therefore a large part of their collection is made by hand at the atelier in the city of Randers, just north of Aarhus, ensuring that the almost forgotten craft of glove-making is kept alive and taught to new generations.
Glove maker, belt maker, ice cream maker
RHANDERS loves designing and crafting, and they want to share that experience with you. In the historic settings of the RHANDERS store, they offer different craftsmanship experiences throughout the year.
See what others are sharing on Instagram