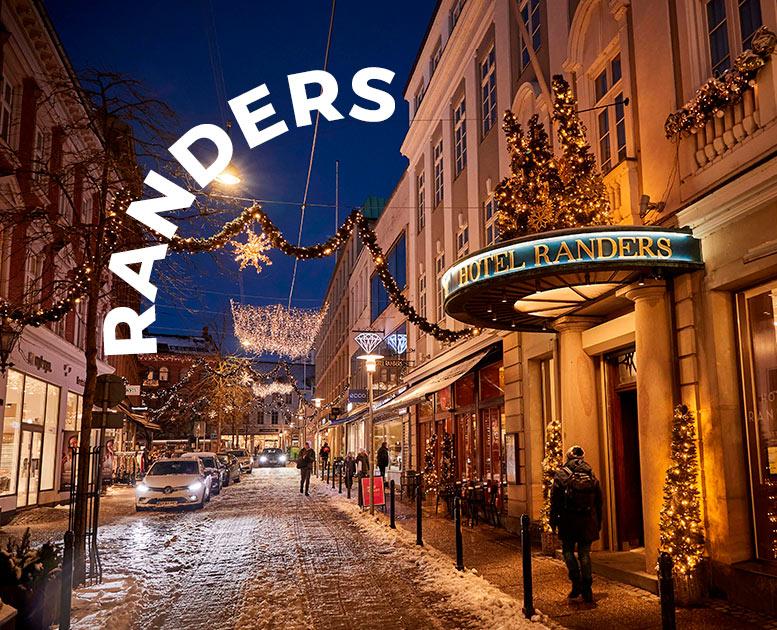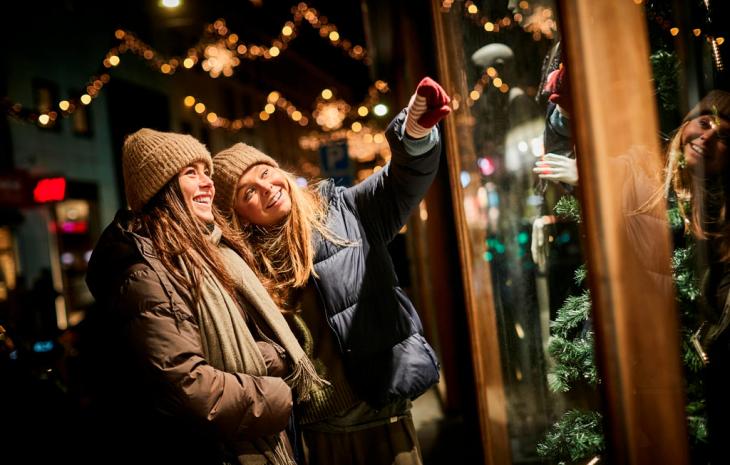 What do you want to experience?
Photo:
Jakob Lerche
&
Jakob Lerche
In the old market town of Randers, you will come across the oldest pedestrian street in all of Denmark, cobblestone streets, and beautiful, old half-timbered houses. Randers is situated in the very heart of Jutland where Randers inlet meets the Gudenåen stream, which allows you to enjoy the vibrant shopping and cultural scene in the town centre while being close to the peace and quiet in the stunning landscape near the water.
Christmas in Randers
Indulge in the enchanting Christmas atmosphere that envelops the city of Randers in both November and December.
Dive Right into the Greatest Attractions
Randers is surrounded by amazing scenery ranging from tropical rainforest to luxuriant natural areas near Randers inlet and Denmark's longest stream, Gudenåen, which winds its way through the Gudenådalen valley and the lovely Favrskov region.
You can also have a funfilled day at the large water park in the centre of Randers, explore the museums, enjoy a shopping trip or dive into the local food scene at cosy cafés and restaurants.
Plan your trip to Randers
Do you need information, are you looking for a restaurant or the perfect place to stay?
Find all the overviews here - or find more down below.
What's going on?
Find the best events in Randers
Get the most out of your holiday