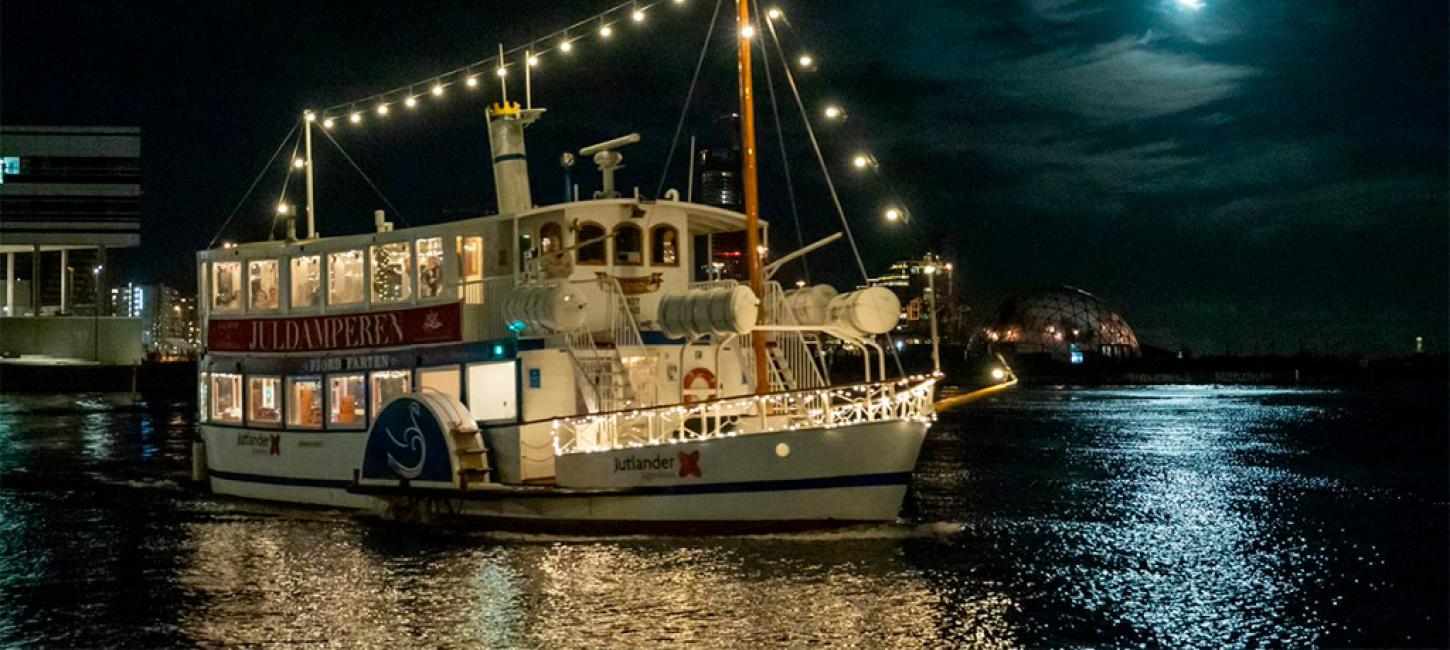 Christmas activities, shopping and cosiness
The Christmassy feeling is everywhere and at the same time you can enjoy the many big-city offerings available. In Aarhus, second city in Denmark, you will find the time to do all the things that you, and your loved one, cherish.
Christmas shopping in Aarhus
If you enjoy Christmas decorated shops in star-lit streets and the possibility of finding the perfect Christmas gift - then you've come to the right place. In Aarhus, you can get the perfect Christmas shopping experience while still feeling the cosiness of the city.  
Shopping and strolling in the centre of Aarhus
A stroll through the charming city quarters in Aarhus at Christmas time is always an atmosphere-filled experience. The Christmas lights and the elegant Christmas decorations are bound to get you into the Christmas spirit while you go exploring all the many excellent things to do and see on offer in Aarhus.
The Pedenstrianised High Street
Go for a stroll down the pedestrianised high street beneath the gloriously sparkling starry sky, and from there on to the 'Latin Quarter', or along the illuminated, vibrant Aarhus river banks. Here, there are excellent opportunities for you to enjoy a city which is abuzz with life during the weeks leading up to Christmas.
Christmas markets
At the many Christmas markets in Aarhus you can find delightful Christmas decorations of all sorts, and can enjoy a glass of hot Christmas mulled wine and traditional Danish doughnuts with sugar and jam.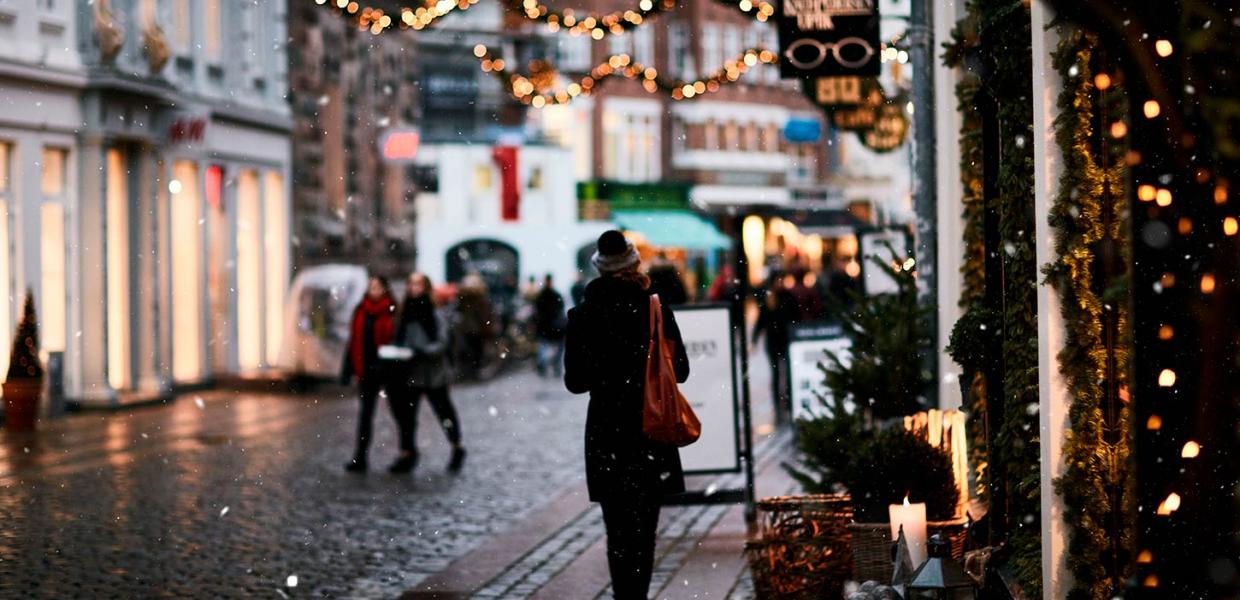 Nyd en juletur
Find butikker, stormagasiner og hyggelige kvarterer - og bliv inspireret til en skøn juletur.
Photo: Photopop, VisitAarhus
Christmas food and delicacies
When twilight falls, and the last sun's rays disappear behind the roofs of the city, all the many charming cafes and busy restaurants in Aarhus provide an excellent refuge for seekers of warmth and comfort.
In a cosy and friendly atmosphere you can treat your taste buds to delightful experiences, taking your time to enjoy a wonderful meal …and each other.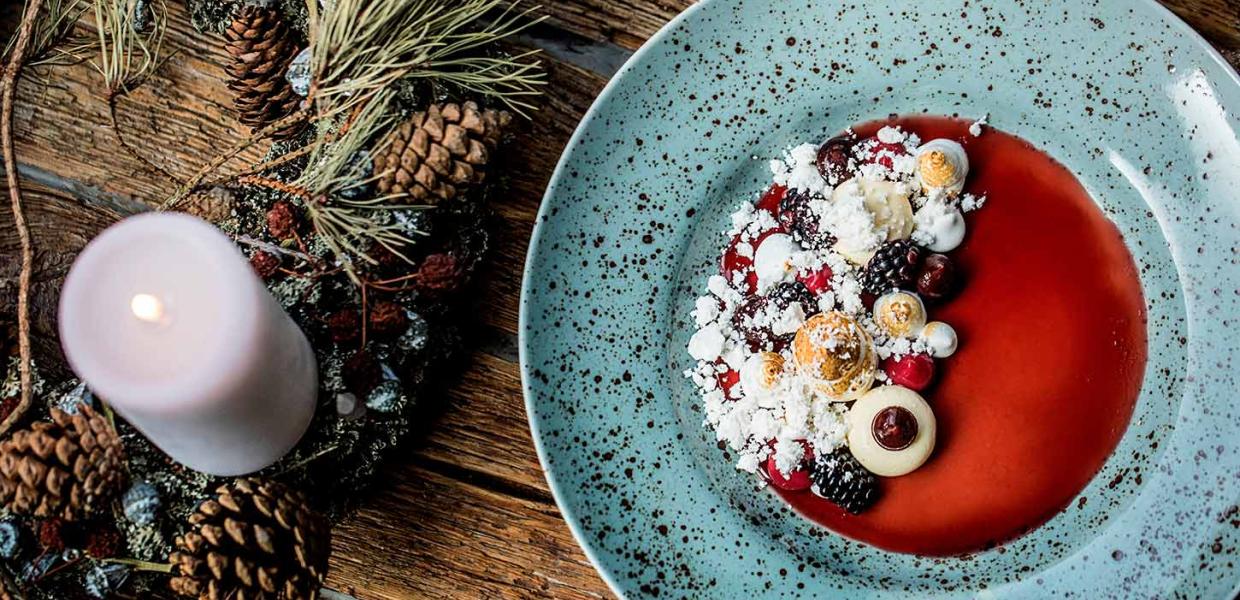 Jul på menuen
Nyd en lækker julefrokost eller julemiddag - i Aarhusregionen
Photo: Raisfoto, Langhoff & Juul
Find the perfect place to sleep in Aarhus
Christmas is all around in Aarhus and you'll also feel the Christmas atmosphere at the Christmas decorated hotels. Have more time with each other and book a stay in Aarhus.
From the moment you check in at your hotel in Aarhus, everything is prepared for you to start your Christmas break. Indulgence is naturally included in a hotel break in Aarhus, where a charming and intimate atmosphere provides peace and relaxation.
Book et juleophold
Riv et par dage ud af kalenderen og nyd en juletur i Aarhusregionen
Photo: City Hotel Oasia Aarhus
How are Christmas opening hours?
Find out which hotels, restaurants and attractions are open during Christmas - and when are the shops opened?