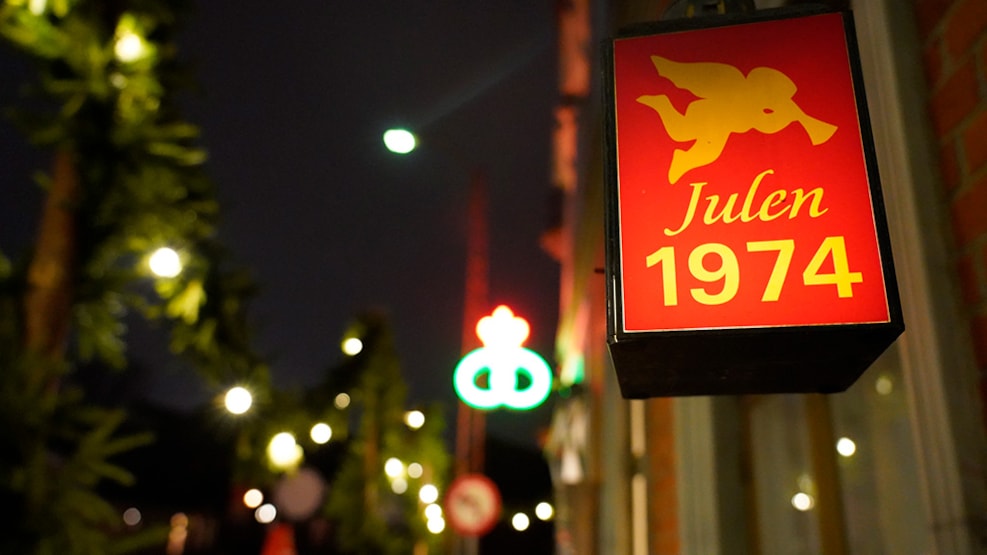 Christmas in Den Gamle By - The Old Town Museum
Enjoy a journey through 400 years of Christmas traditions – with glowing lanterns, festively adorned streets, and floating and round æbleskiver. A Christmas voyage through time in Den gamle By - The Old Town Museum.
November 18 - January 2
Engage in conversations with the city's residents and learn about the history of Christmas. Visit shops and people's homes to see how Christmas decorations have evolved over time. Taste Christmas dishes and treats, and bring the children to the 'nisseloft' or on a trip to Koglekjøbing.
Evening Christmas
Experience the special Christmas atmosphere after darkness has fallen over The Old Town. Join special Christmas tours and hear stories from Christmas folklore and the development of Danish Christmas traditions over time.
Fridays and Saturdays 6:00 PM - 9:00 PM December 1-2, December 8-9, December 15-16.
Read more and buy tickets for Evening Christmas here.
400 years of Christmas history
Taste, smell, and explore Christmas traditions. Witness how Christmas has been prepared and celebrated over 400 years. Enter people's homes and experience Christmas decorations and ambiance throughout history.
Christmas Route
Follow the lanterns and explore 400 years of Christmas traditions. Do you, for example, know why there are ladders in front of some of the windows in the old market town?
Taste Christmas
Indulge in Christmas food and treats from the stalls. Try both liquid and round 'æbleskiver,' wild boar sausages, and vanilla wreaths - and wash it down with The Old Town's Christmas beer or a glass of warm, spiced 'luthendrank.'
Elf Loft 'Nisseloftet'
Let the children explore Nisseloftet the Elf Loft, where the furniture is magical and transforms all children into little elves.
Koglekjøbing
Do you believe in elves or humans? Visit the elves' Koglekjøbing and have an adventurous Christmas experience. But the adventure only happens if you believe in it yourself.
Christmas Shop
Visit the Christmas shop on Torvet, where you can buy Bramming's classic crawling elves or mouth-blown, hand-painted glass ornaments carefully selected from small, family-owned businesses in Thuringia, Germany.
Send your Christmas cards from The Old Town
In The Old Town, you can still send Christmas cards as in the old days. Drop by the postmaster, buy stamps, and have your Christmas mail stamped.
Saturdays and Sundays from 12:30 PM to 5:00 PM until December 17.
Christmas Flowers at the Horticulture
Every day until December 24, you can buy flowers at Bernstorff's Horticulture. Choose from different flowers, seed mixtures, and mistletoe – and as always, the Christmas top, which can only be bought in The Old Town.
Christmas Music in the Streets
Treat your ears to Christmas music as brass bands from the Conservatory fill the streets with beautiful melodies. Every Saturday and Sunday from 12:00 PM to 4:00 PM, and December 18-23 from 12:00 PM to 4:00 PM.
Lunch at the Inn
Take a break and enjoy a delicious lunch at Restaurant Gæstgivergården.
CHILDREN UNDER 18 YEARS: FREE ADMISSION
See what others are sharing on Instagram
#dengamleby  #christmasinaarhus #christmasindenmark