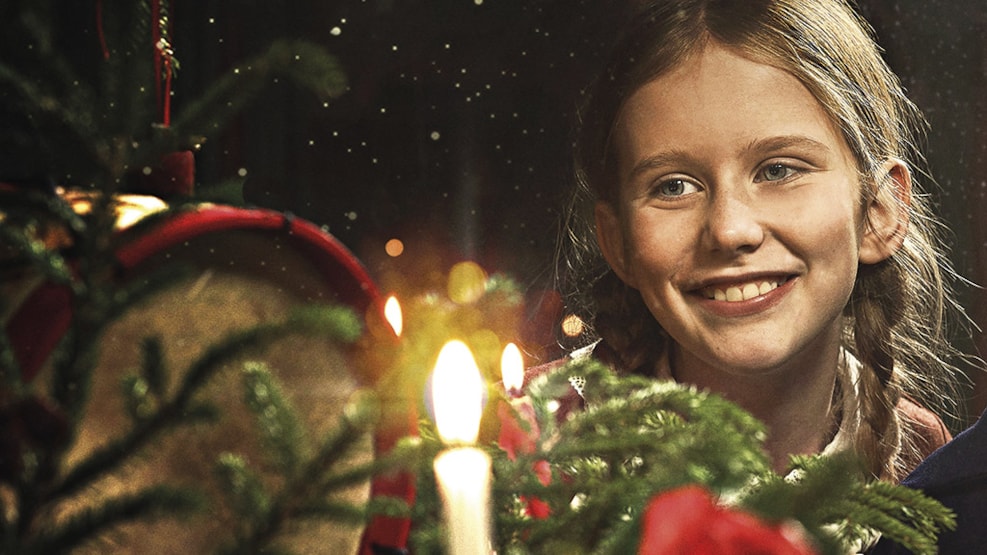 Christmas in Den Gamle By - The Old Town Museum
Treat yourself to a magical Christmas atmosphere and a wonderful nostalgia trip through four hundred years of Christmas history down The Old Town Museum's charming streets with horse-drawn carriages, Christmas decorations, and lit lanterns.
Go exploring in the historical houses og see the origins of Danish Christmas traditions; enjoy a cup of hot chocolate, traditional Christmas food, sweets and goodies from the stalls; or buy Christmas decorations and presents in the period shops.
400 hundred years of Christmas history
Follow the twenty four lit lanterns along the Christmas route through Den Gamle By, and go on a fascinating and illuminating journey through the history of Danish Christmas going back for some four hundred years. Enjoy the sight of Christmas decorations from the 17th century right up to 1974, and see when the Christmas tree, the Yule Goat, and Christmas decorations became part of the Christmas tradition in Denmark. Get the Christmas route plan when you buy a ticket.
Christmas elves at the Mintmaster's Mansion
Drop in at the Mintmaster's Mansion to meet the friendly Christmas elves, and listen to Christmas tales by the fireplace. You can give your Christmas list to the elves. They have pencils and paper you can borrow to make up your Christmas list. Underneath the bird ceiling mural in the Fugleloftssalen hall you can buy and enjoy Christmas rice pudding, fruit juice, and sweet Christmas porter.
Enjoy Christmas magic in the elves' loft
Step into the elves' world, and be an elf for the day. In the elves' loft there are lots of things to see and do for both children and adults. 
Eilschou's Almshouses at dusk
Step inside the living room of the clergyman's widow to sit in the growing gloom during the twilight hours. While peace descends upon Den Gamle By, two actors tell you all about how, in 19th century Denmark, they used to sit quietly in the dusk after a long day. In the darkness of the room, by the dim light of a single candle, you can listen in comfort to good old Christmas tales and sing along to Christmas carols.
Christmas shop and museum
In the Christmas Shop and Christmas Museum you can buy Christmas decorations of every conceivable sort. The Christmas Museum has a wonderful collection of Christmas goods, including advent calendars, Christmas seals, Danish traditional climbing pixies, Christmas plates, and much more.
Traditional Christmas food, sweets and goodies
If you want to treat yourself to a snack or bite to eat, you needn't look far. The eateries and stalls in Den Gamle By serve traditional Christmas food, hot drinks, and Christmas sweets. Enjoy a cup of hot chocolate, and treat yourself to Christmas cookies or sweets. How about, for example, some traditional Danish doughnuts, gingerbread hearts, or burnt sugar almonds!
Christmas in Den Gamle By is open seven days a week from November 19, 2022 until January 6, 2022, including December 24th, 25th, 31st and January 1st. There are lots of things to see and do for both adults and children – check out the opening hours, and read more about activities.
CHILDREN UNDER 18 YEARS: FREE ADMISSION
See what others are sharing on Instagram
#dengamleby  #christmasinaarhus #christmasindenmark