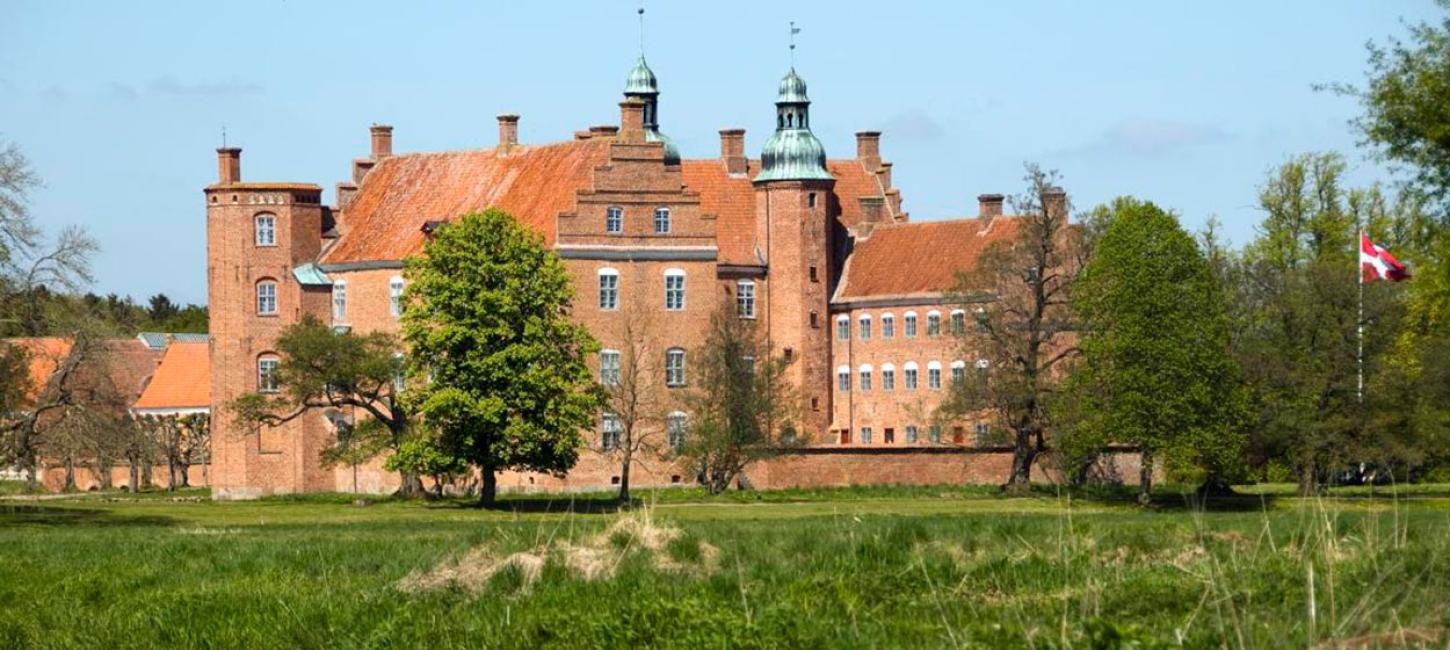 Magnificent Manors and Ghost Stories
Going around the Aarhus region, you will find several manors and castles. Most of them are beautifully situated in the landscape as distinctive buildings with their high-ceilinged halls, vast gardens and towers crowned with neat spires.
Most of them date back to the late Middle Ages, to the Renaissance or the era of nobility reign, during which time a small elite of noblemen ruled Denmark alongside the Danish king. 
The White Lady
Many manors around the Aarhus region are left untouched since their construction hundreds of years ago, and most of them are shrouded in myths of ghosts and supernatural events. The beautiful Rosenholm Castle in Hornslet, dating back to 1559, is said to be particularly haunted. Rumour has it that every night, a white lady steps out from within the walls and restlessly roams the corridors.
The tale was thought of as merely a myth, however, during the renovation of one of the tower chambers, a cavity was discovered in the wall, and inside it was found the skeleton of a young woman.
Across the Aarhus region, adventure awaits you at the many manors that all ooze magnificent architecture, cultural history and captivating tales. Here, you can explore everything from picturesque baroque gardens and buildings to ghastly ghost stories and myths.
Gammel Estrup is a big, well-preserved manor surrounded by a moat, at which you will find the Danish manor museum, Danmarks Herregårdsmuseum. Here, you can immerse yourself in the exciting history, architecture, culture and agriculture across the Danish manors as well as learn about life among noblemen and servants through 400 years of manor history.
Besides Rosenholm and Gammel Estrup, manors such as Moesgaard, Sostrup Slot, Møllerup Gods, Ulstrup Castle, Meilgaard Gods, Vilhelmsborg, Clausholm Slot, Bidstrup Gods and Fussingø Slot are well worth a visit.
Most manors host a number of annual events, and very often, admission is free to the parks and courtyards – some places, guided tours can be booked.
The boldest visitors can keep an eye out for ghosts and phantoms and find out if there is any truth to the many eerie and thrilling tales surrounding the historical and mysterious manors around the Aarhus region!
Content production is supported by Danmarks Erhvervsfremmebestyrelse.