Four Tips for the Ultimate Christmas Visit to Viborg
Aside from being one of the oldest towns in all of Denmark, Viborg is the most amazing Christmas town in the country, too. According to Søren Pape Poulsen, anyway, as he loves the town's charm and atmosphere around Christmas; just as in the olden days – only better.
Even if you are a busy politician, there has to be time for enjoying all the wonderful things about Christmas – and the Conservative party leader, Søren Pape Poulsen, does just that. And he is lucky that he is living in one of Denmark's cosiest Christmas towns, Viborg..
Meet Søren here →
Where will I find a nice Christmas market?
You will find this at Nytorv, and it has stalls, cosy corners, and various events throughout December. Not far from there, a charming Christmas train will take you on a ride around town. I truly enjoy the atmosphere among the many people there, and I often have a chat with them over a cup of hot chocolate or the traditional glögg.
Where should we go for an experience out of the ordinary?
You should definitely visit Viborg Domkirke cathedral, either for one of the Advent services or on Christmas Eve. Here, there is room for peace and quiet and reflection, you do not have to perform, you simply have to be in the moment. I genuinely enjoy the hymns sung at Christmas, and on Christmas Eve in particular, the cathedral is filled with extraordinarily beautiful music. Furthermore, I always enjoy looking at Joakim Skovgaard's amazing fresco art work inside the cathedral.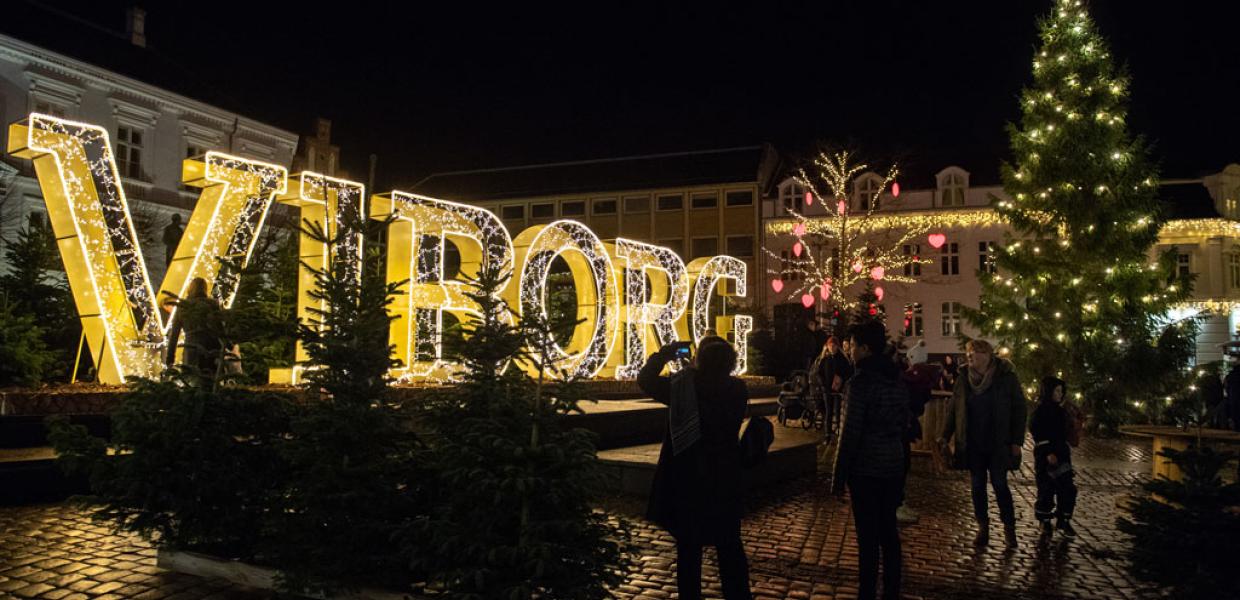 What is on for the children?
If you visit with children between 5-10 years of age, you should bring them to Elf School at Nytorv 3. Remember to book your tickets in advance so that your kids can experience the magic of Santa and the world of the elves – and they even get to become real elves themselves.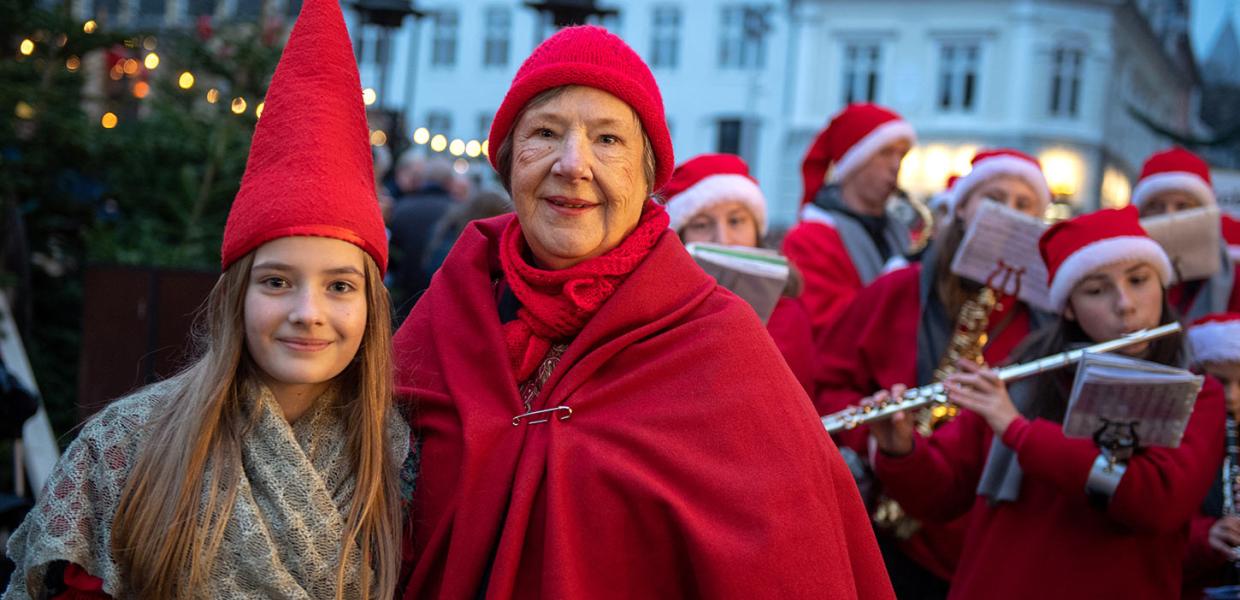 Where can I buy Christmas presents?
You can do this in several places, for instance on Sct. Mathias Gade, where I like to go and admire the beautiful Christmas decorations. You always get great service and endless smiles at all the shops, so be sure to smile back at the busy shop assistants.
Søren's starter tips – the best experiences take a bit of preparation
Be sure to bring your good mood, as that is where good times begin.
Bring great company with whom you can share the experience.
Wear sensible clothes because you will be there for quite a while, and it is just more fun when you are not freezing cold.
See and follow Søren through Viborg