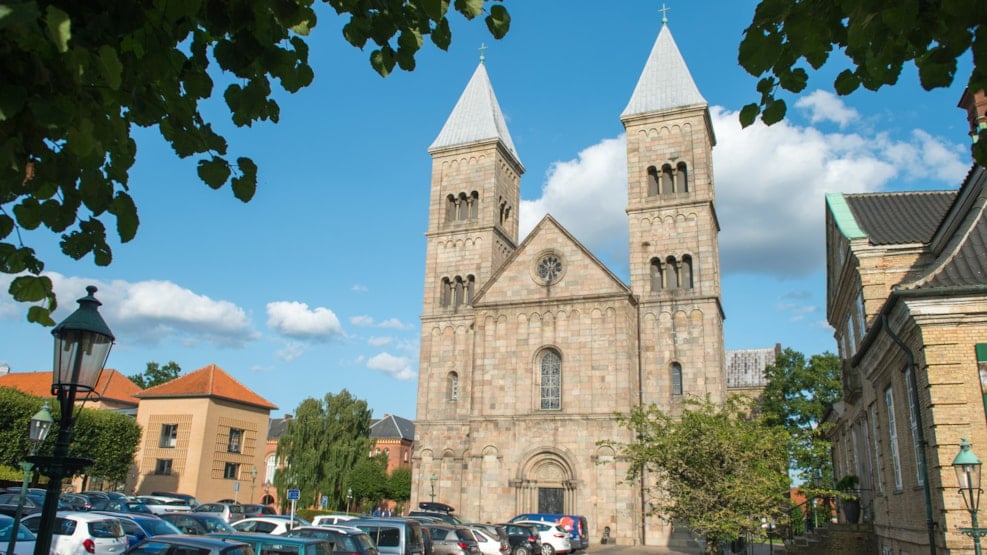 Viborg Cathedral
Viborg Cathedral, with its two towers, is the symbol of the city. The church was founded in the 1100's but after several fires, the latest one in 1726, only the crypt remains from this period. The remainder of the cathedral has been rebuilt several times.
The current building dates back to 1876 and is decorated between 1901 and 1913 with Joakim Skovgaard's impressive frescoes, which tells stories from the Bible on the walls and arches.

The Cathedral is opened for visitors.

For further information, please contact Viborg Cathedral (phone +45 87 25 52 55).
The cathedral is closed during church affairs.
Cathedral: 10 kr. 
Tower: adults DKK 10,-, children up to 14 years DKK 5,-.
See what others are sharing on Instagram