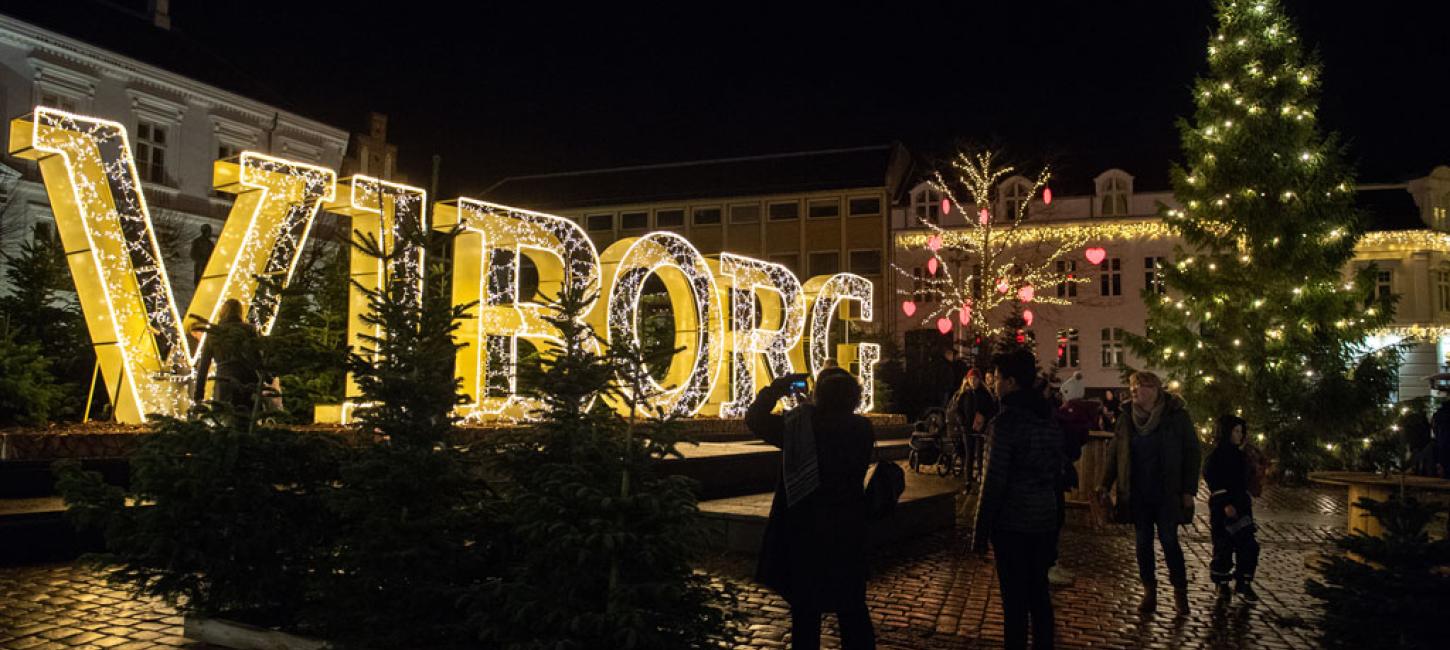 Christmas in Viborg
Over the past many years, visitors have come from afar to experience Christmas in historical Viborg, which is one of Denmark's most fascinating towns around Christmas. Shopping, a wonderful atmosphere, and a strong sense of community go hand in hand.
Please note that Viborg has been designated as Denmark's Christmas City 2023.
Therefore, start planning a Christmas visit to Viborg now, where the city will emphasize the Christmas coziness, Christmas stalls, Christmas markets, and the uniquely Danish Christmas spirit.
Christmas Activities in Viborg
The entire town is beautifully decorated for the holidays, and at Nytorv, thousands of Christmas lights light up the square and create a spectacular Christmas atmosphere, while you visit the stalls with delicious Christmas delicacies.
If you like music, comedy, and interesting lectures on various topics, you should look into Tinghallen's programme – here, you are sure to find lots of entertainment during the months of November and December.
Visit the Christmas market at Mønsted Kalkgruber lime stone mines on the first weekend of December. Admission to the area is free, and you will find exciting stalls, a fun toboggan run, and even Santa, however, be sure to book a ticket well in advance, as they are limited.
Again this year, you can experience the popular Englehave angel garden in the garden behind Skovgaard Museet, where they commemorate those who are no longer with us.
Around Viborg's pedestrian streets, you will find clues left behind by different elf clans. Collect your elf passport at one of the shops in town and get the full overview of the elf universe.
Will you be able to locate square elves, gate elves, and forest elves? Because if so, you have done a very good job! Perhaps you will manage to collect all the stamps in the elf passport.
Christmas Opening Hours in Viborg
and in the entire Aarhus Region.
Which hotels and restaurants are open during Christmas and New Year? Where can I book a Christmas stay, and how do the shops remain open in December? Get a quick overview of the Christmas opening hours in the Aarhus Region.