Søren Pape Poulsen
Even if you are a busy politician, there has to be time for enjoying all the wonderful things about Christmas – and the Conservative party leader, Søren Pape Poulsen, does just that. And he is lucky that he is living in one of Denmark's cosiest Christmas towns, V
In historical Viborg, Christmas is everything it used to be – only better. And Søren appreciates this, as he loves Christmas and the many Christmas traditions we repeat year after year. Going to church, decorating, cooking delicious food. And in addition to this, Søren particularly likes December for all the bright lights we all put up to break the darkness.
Søren is an MP as well as the Conservative party leader. Some of the things that Søren loves the most about Viborg is the presence of history, the stunning scenery, and the general feeling around this historical town. This is why he often goes for walks around Søndersø and Nørresø lakes or around the historical part of town in which he lives, and where vital parts of Denmark's national history played out.
If you were to ask the people who know Søren the best to describe him, it is his hope that they would say that he is an empathetic and decent person with a strong presence.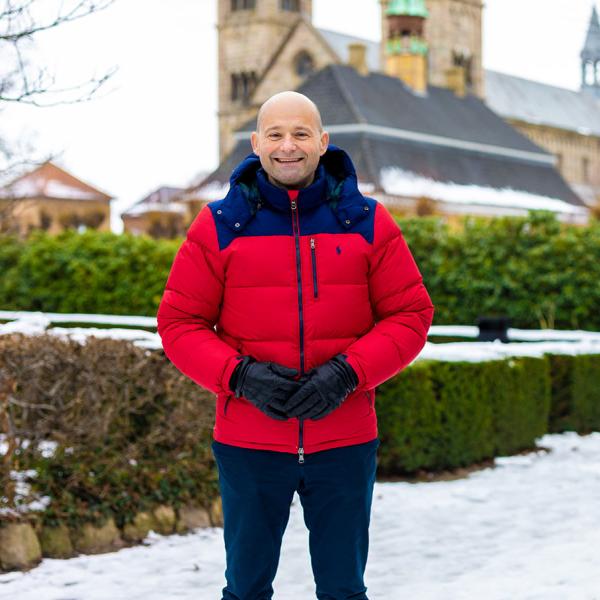 Interests
Sports, politics and The Great Danish Bake Off.
"You should definitely visit Viborg Domkirke cathedral, either for one of the Advent services or on Christmas Eve. Here, there is room for peace and quiet and reflection, you do not have to perform, you simply have to be in the moment. I genuinely enjoy the hymns sung at Christmas, and on "