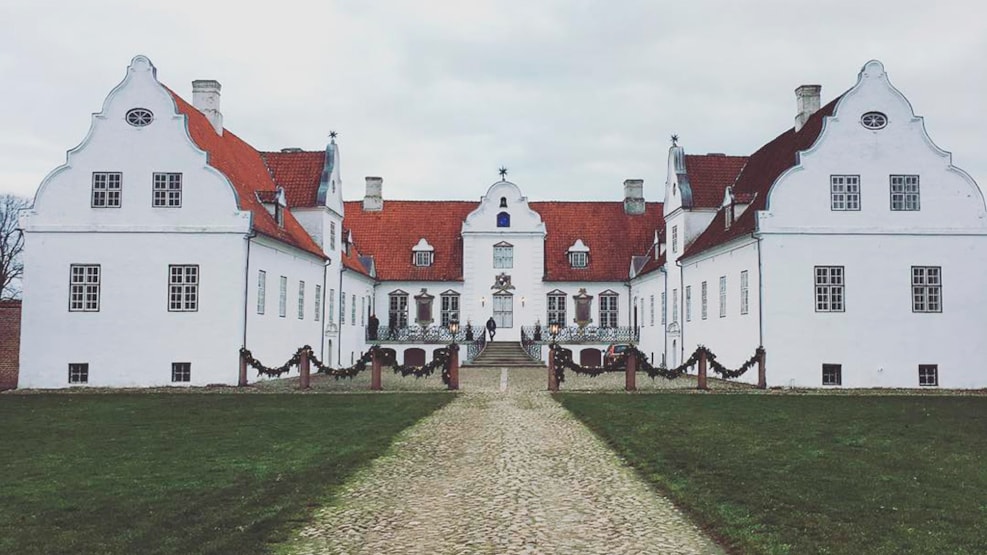 Bidstrup Gods
Bidstrup Hovedgård (Bidstrup Manor) is a baroque manor house from 1760.
The barn with gate is from 1590 and the white main building from 1698. At foot, there is a free admission to the courtyard, and there is parking outside the gate. Koncerts, plays and banquets are arranged. Similarly, conducted tours for parties can be arranged by appointment. The Lilleå stream provides an opportunity for angling.
Around the manor, the old moats and lime avenues may be seen. The area around Bidstrup is very beautiful, in particular a detour to Voer Mølle (Voer Mill) and Grandslev Ådal (Grandslev river valley) may be recommended. It is possible to walk along Lilleåen stream by Skovvejen which begins between Bidstrup Kro (Bidstrup Inn) and the railway on the stream's north side.
See what others are sharing on Instagram