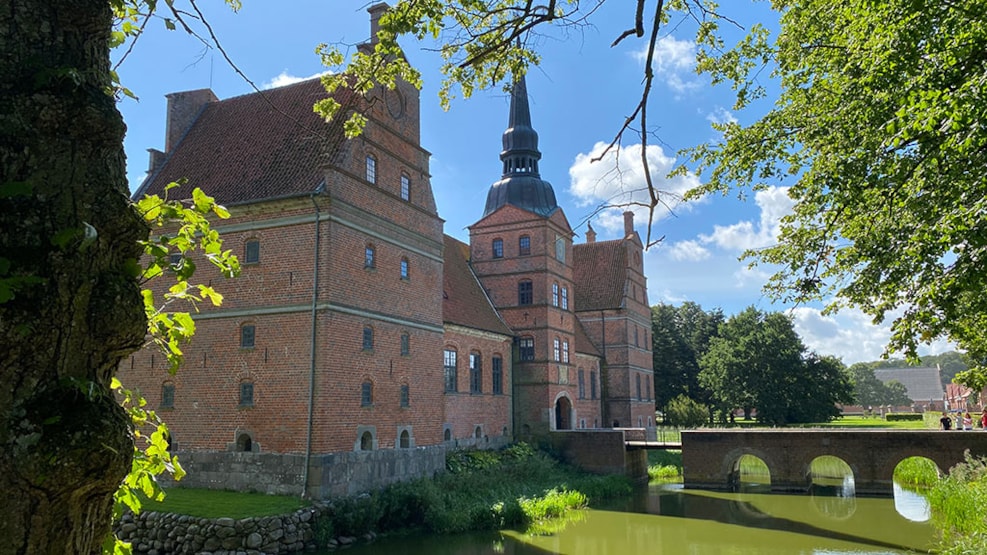 Rosenholm Slot
In April 1559, Jørgen Rosenkrantz acquired the farm Holm outside Hornslet from the King. In the following years, he built a castle on that spot and named it Rosenholm after his family.
The family Rosenkrantz has owned the castle ever since, and today Rosenholm is the Danish house which has been in the possession of the same family for the longest time. During the period 1740-45, the castle was renovated and the large park covering approx. 5 hectares were laid out complete with lime tree avenues and bowers and beech hedges.
The castle
The rose garden surrounding the fountain is an enchanting place. The castle is fully furnished with hundreds of items of furniture, paintings, and tapestries, which provide the visitor with a fascinating view of a noble family's life through centuries.
Today Rosenholm Castle unites past and present culture as the organiser of exciting tours, conferences, company parties, weddings, etc. The castle is one of the biggest and most beautiful Danish manors from the Renaissance.
See what others are sharing on Instagram