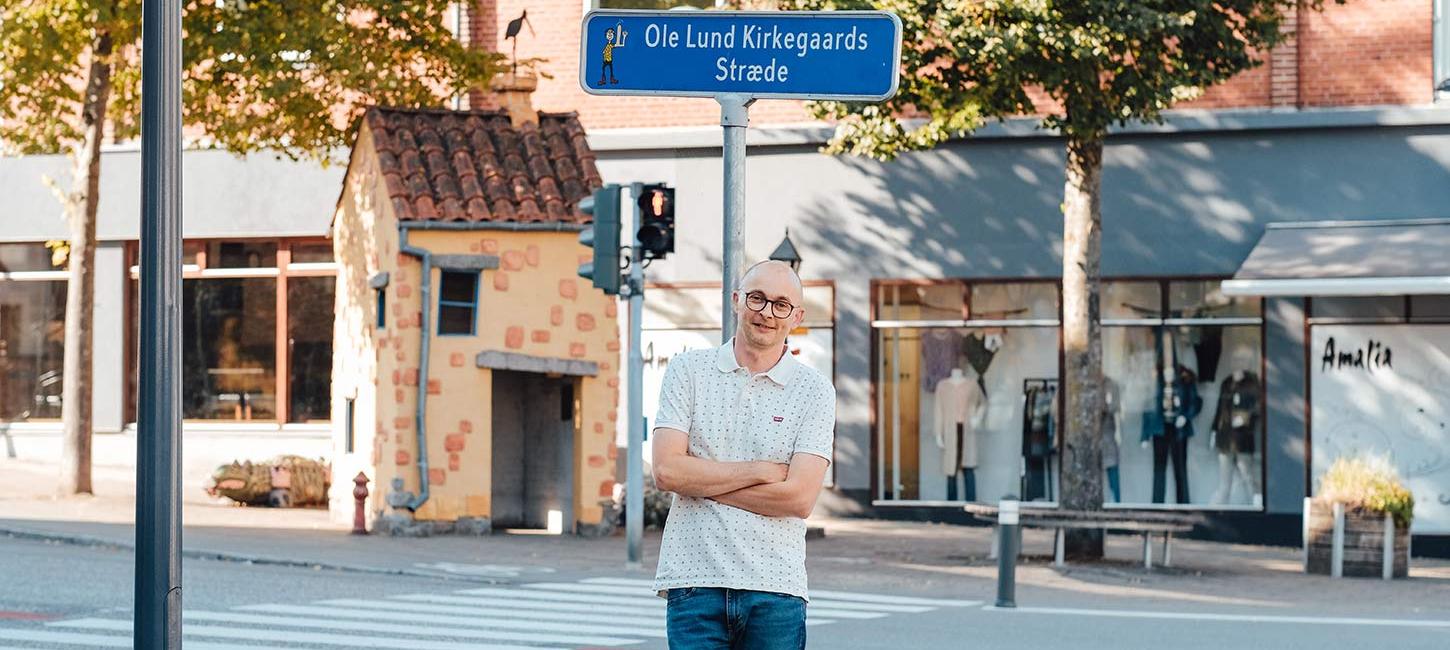 Martin Graakjær Nielsen
Local in the Lake District
Martin Graakjær Nielsen, who is part Swedish, part Danish, was born in Western Jutland, spent his youth in Aarhus, and then moved to Skanderborg in 2009 – and according to him, he will stay there for the rest of his life.
Martin is a teacher at the media graphic designer programme in Aarhus, and he is married to Lene with whom he has two children. In 2018, Martin became a board member at a club for volunteers who work to bring focus to the fantastic world of the Danish children's book author, Ole Lund Kirkegaard.
Becoming a member there was a perfect match to the humorous and dedicated Martin, and in his own words, it was like "getting to have a soft drink for breakfast".
Moving from the vibrant city of Aarhus to Skanderborg was no trouble for Martin, particularly due to the fact that the associational life really thrives there. And in addition to this, he likes to visit the town's library or the forest.
Martin's motto: Laughing is fun.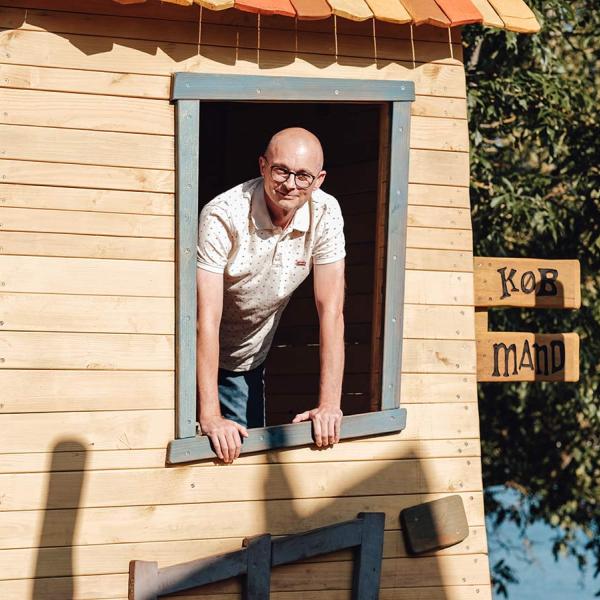 Interests
Sports, board games, art, family, Sweden.
Martins guide
In the fun footsteps of Ole Lund Kirkegaard
"This tour is the beginning of an entertaining scavenger hunt that will send you out into town in the footsteps of Ole Lund Kirkegaard. "