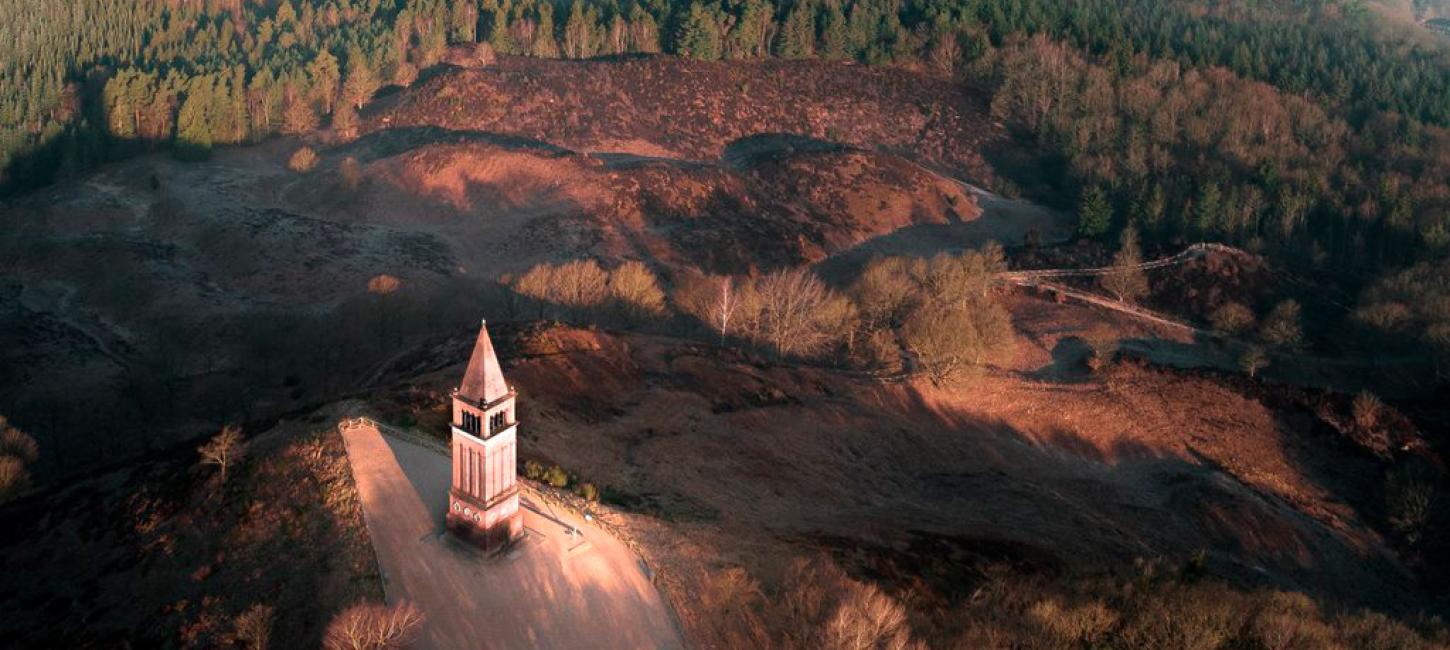 The Mountains of the Lake District
Mountains as far as the eye can see. No less than 7 out of the 10 highest peaks (mountains) in Denmark is found in the Lake District. The 'mountains', known as The Seven Summits, are must-see places if you like a challenging hike and a truly wonderful view.
Other Peaks in an Ice Age Landscape
The Hills of Gjern Bakker
Gjern Bakker is visibly marked by rivers of meltwater having flowed through there during the latest Ice Age. Gudenåen flows west of the hills, while the stream of Gjern Å runs south and east of them. Both streams give you a clear idea how large rivers of meltwater ran through this protected Natura 2000 area in ancient times.
Bryggerbjerg
You will pass the vantage point Bryggebjerg near Alling Vest when you hike along the Himmelbjergruten. From here, you have the most amazing view of Rosvig and Julsø, and in the far distance, you can see Himmelbjerget.
Sukkertoppen
Sukkertoppen is a 108 m hill and as such, nothing unusual – heightwise, that is. However, the view from the top is sure to take your breath away. From there, you can see a beautiful stretch of Gudenåen, Mossø lake, and the woodland surrounding Sukkertoppen. On its top, the remains of a Viking fortress have been discovered, which makes perfect sense, as the Vikings have been able to see their enemies approaching from afar from there.