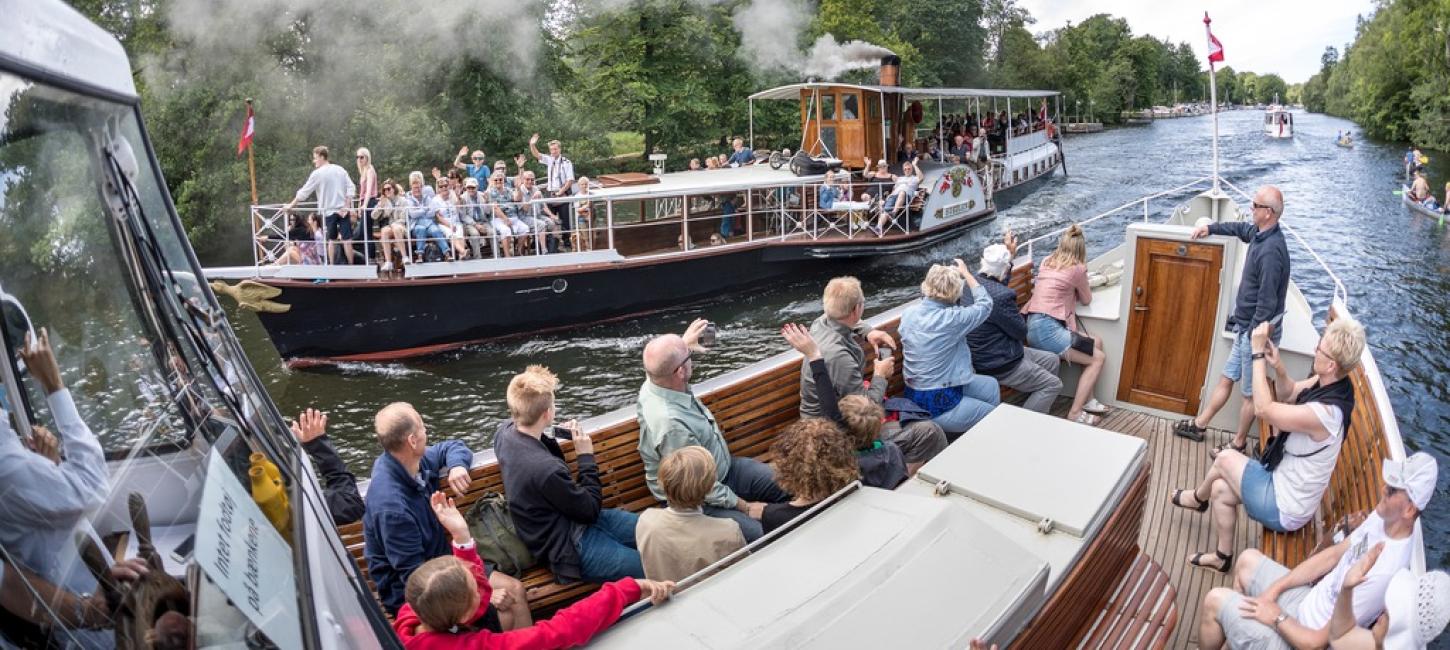 Experiences around the Lake District
The Lake District Søhøjlandet is an eldorado for nature lovers, regardless of whether you love strenuous mountain bike rides, a relaxing walk, mountain climbing, or you simply like the serenity of canoeing down Gudenåen and across the calm lakes surrounded by beautiful forests.
Go sightseeing with the historic boat Hjejlen
Experience the Danish Lake District from the water on a beautiful and historic cruise with the world's oldest coal powered paddle steamer still operating.
Let the Lake District be your Point of Departure
Regardless of whether you are curious to experience the best hiking routes, looking for a place of contemplation and serenity, or want to speed up on a mountain bike, go climbing, running, or whatever your thing is, the forests around the Lake District are sure to be a hit!
Five Running Routes in the Lake District
Simon Grimstrup is a local from the Lake District, and here is his take on the five best running routes around the Lake District. Which one would you like to test out?
When, where and with whom?
What's going on?
Find the best events in the Lake
Find your way around the Lake District