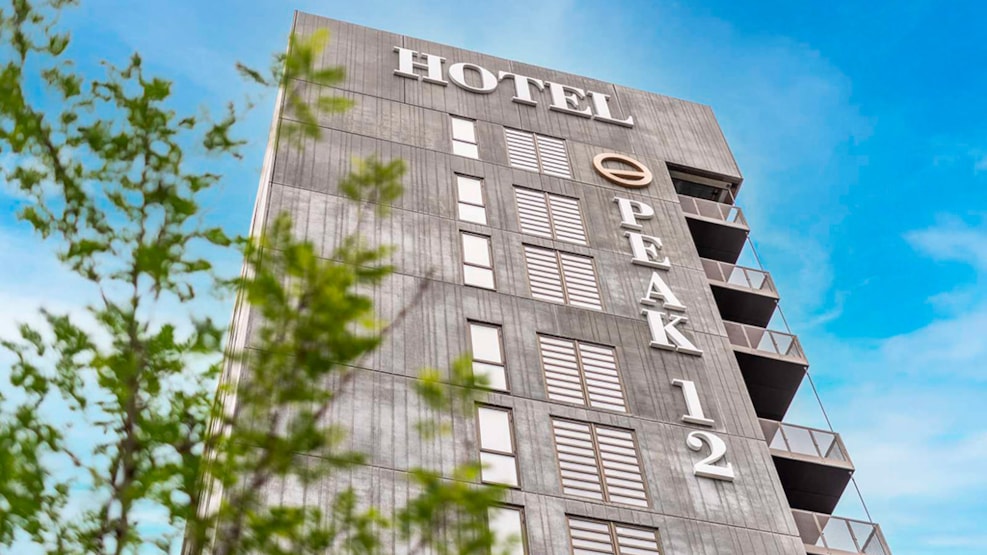 Green Experience
Peak 12 Hotel
Peak 12, in the heart of Viborg, is the hotel of your choice when you're looking for an adventure. Whether you're on holiday, travelling for business or in search of experiences in nature, sport or culture, this is for you.
Maybe you're looking for an urban stay in lovely surroundings or you need to stay overnight after a concert or an event? Perhaps you want to explore the numerous outdoor cultural experiences in the city, or something completely different?
Adventures in Viborg
Viborg and surrounding areas offer many exciting experiences and our hotel gives you the perfect base. Peak 12 is not only the place where you can relax with friends and family, it also offers fine dining experience with gourmet food and fine wine, attend events with the latest trends in outdoors and culture.
The hotel has 155 rooms with beautiful facilities, modern accommodation and the best view in the city.
See what others are sharing on Instagram