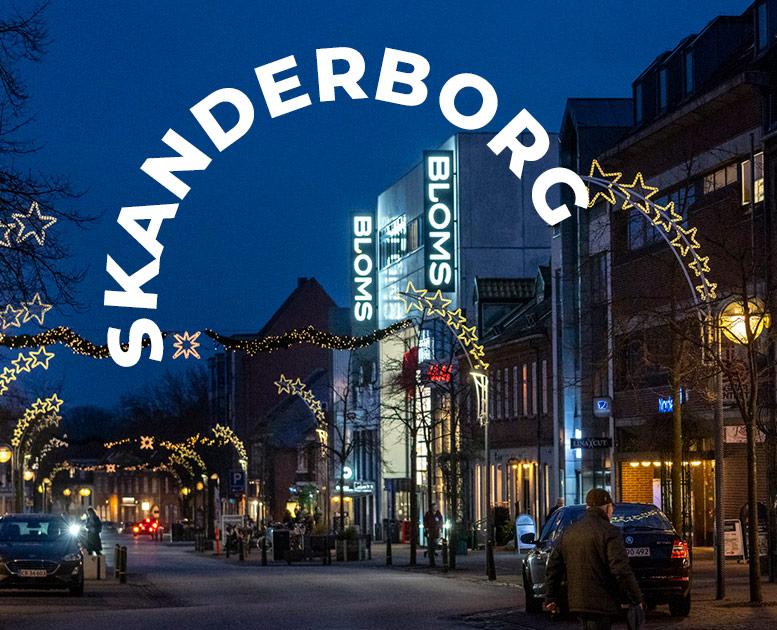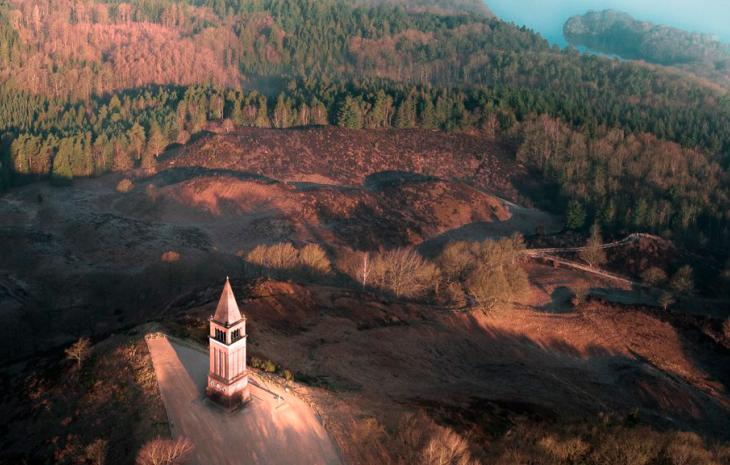 What do you want to experience?
Photo:
Per Bille
&
Michael Maagaard
Skanderborg is a charming market town located in the heart of the Lake District Søhøjlandet, surrounded by breathtakingly beautiful nature. The town offers a vibrant local environment with cozy shops, restaurants, and attractions, all conveniently within walking distance.
The Sky Mountain Himmelbjerget, situated close to Skanderborg, is a landmark for the entire Lake District and is just a few kilometers away from the idyllic railway town of Ry. Take a trip here and enjoy the magnificent view over the entire Lake District Søhøjlandet.
Christmas in Skanderborg
Take a trip to Skanderborg during the Christmas season and treat yourself, your loved ones, and your taste buds. Every weekend in December, the stage is set for the best kind of holiday cheer.
Find the Great Holiday Experiences in Skanderborg
Skanderborg offers a range of fantastic holiday experiences. Whether you're into nature or culture, activity or relaxation, there's something for everyone. Here are some of the best experiences you can have when visiting Skanderborg.
The classic experience in the Lake District is a trip with the world's oldest paddle steamer, Hjejlen, which takes you on a beautiful cruise between hills and forests, where you can disembark along the way and enjoy the view from the Sky Mountain Himmelbjerget.
Did you know that Skanderborg's beautiful beech forest gathers 40,000 music and life-loving people every summer for Denmark's most beautiful festival, Smukfest?
Strolling through Skanderborg, you get to enjoy the sight of the lovely old houses in Borgergade, changing exhibits in Kulturhuset, or grab a cup of coffee at one the town's many cosy cafes.
Or, go for a swim in the newly established outdoor bath in Byparken behind Kulturhuset, called Bybad, or take your kids to the town's new, fantastic playground, Sløngel Pladsen.
Local recommendations
Get inspiration from the locals when they give their recommendations for great experiences during a visit in the Lake District.
What's going on?
Find the best events in Skanderborg.
The town Ry
Experience also the beautiful town Ry near Skanderborg. This charming railway town is idyllically situated at the foot of the Sky Mountain Himmelbjerget and close to Skanderborg and the picturesque Gudenå River in the stunning Lake District Søhøjland. Ry is a true gem that offers a unique atmosphere and breathtaking natural scenery.
Skanderborg - Part of the Lake Districts
Skanderborg is situated in the heart of the Lake District Søhøjlandet - one of Denmark's largest natural areas with lakes, forests, and mountains.
The Lake District, internationally known as Denmark's Lake District, is an absolute must-visit for those who enjoy active and beautiful nature experiences.
Tips for Your Next Vacation in Skanderborg