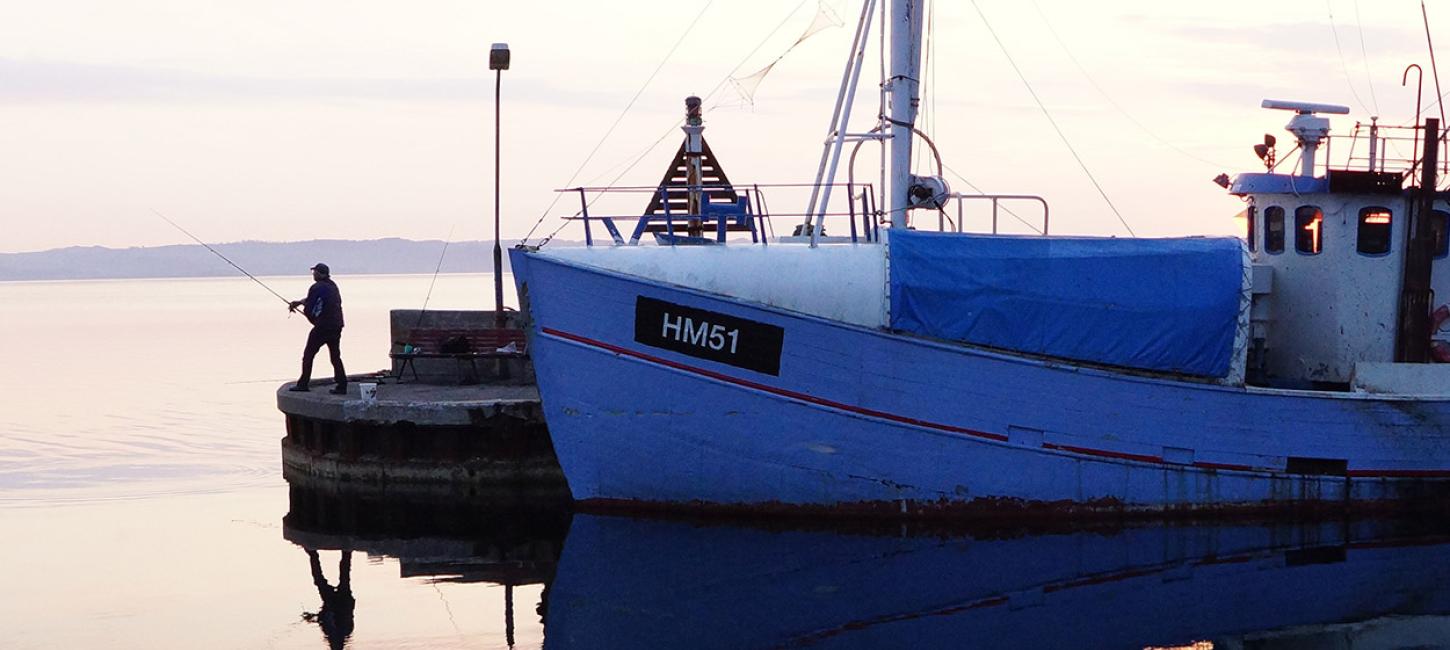 Angling on Djursland
Bring your fishing rod when you are coming to Djursland. Along its coastline, you will find some of the finest spots for inshore fishing in all of Denmark.
You can go fishing from early spring – some fishing spots are child-friendly and lovely places to practice and have a great time – you can go alone or with your entire family.
Fishing season usually runs from late March to November, and Djursland's best fishing spots are found along the eastern Kattegat sea coastline. For instance on the stretch from just south of Grenaa to Gåsehage, where the water in some places quickly gets deep and areas with seaweed and stone line the coast.
You will see this on days when the water is clear. Where sand meets stone/seaweed, you will typically have luck catching flatfish. You get this in the lovely fishing water north of Grenaa, as well.
Bring Your Children
Your children will love getting some lugworm and fish with a hook for flatfish, for instance, and the eastern coast of Djursland is a great place for this as you can fish on a sandy seabed close to seaweed.
Snorkelling
If you like snorkel diving, you can easily catch your dinner 1.5 – 3 metres down. And certainly along the east coast. Watch for the spots where seaweed meets sand, which is where the flatfish like to be.
Put & Take
You can also go to one of the region's lovely Put & Take fishing places, where you are sure to feel the serenity when the fishing line glides into the lake.
VisitAarhus © 2023
English