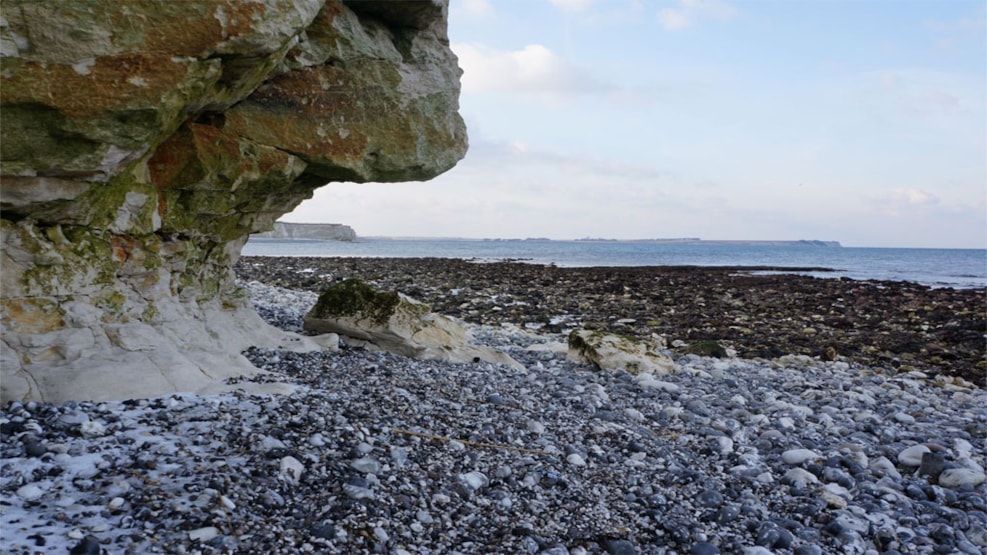 Angling by the Cliffs of Sangstrup and Karlby
When you go fishing by the cliffs of Sangstrup and Karlby, the scenery around you is in a league of its very own; beautiful cliffs rising high above the surface of the sea, the edge of the cliffs winding in and out of the water. Quite remarkably, you can actually catch sea trout here during winter season.
Sangstrup and Karlby are particularly known for the high-rising cliffs along the coastline there, some of them towering more than 17 metres in the air; quite the setting for a spectacular day of fishing. The sea bed consists of stone and sheets of chalk, which is believed to be the reason why you can catch sea trout all year round off the cliffs of Sangstrup and Karlby. This is rather unusual along the open coastline round the peninsula of Djursland. Moreover, various kinds of fossils can be found along the beach.
You will have perfect fishing conditions when the wind is blowing off-shore, as onshore wind causes the chalk to wash off, making the water cloudy and hard to fish in.
Public parking is available at the little fishing cottage near the cliffs.
See what others are sharing on Instagram