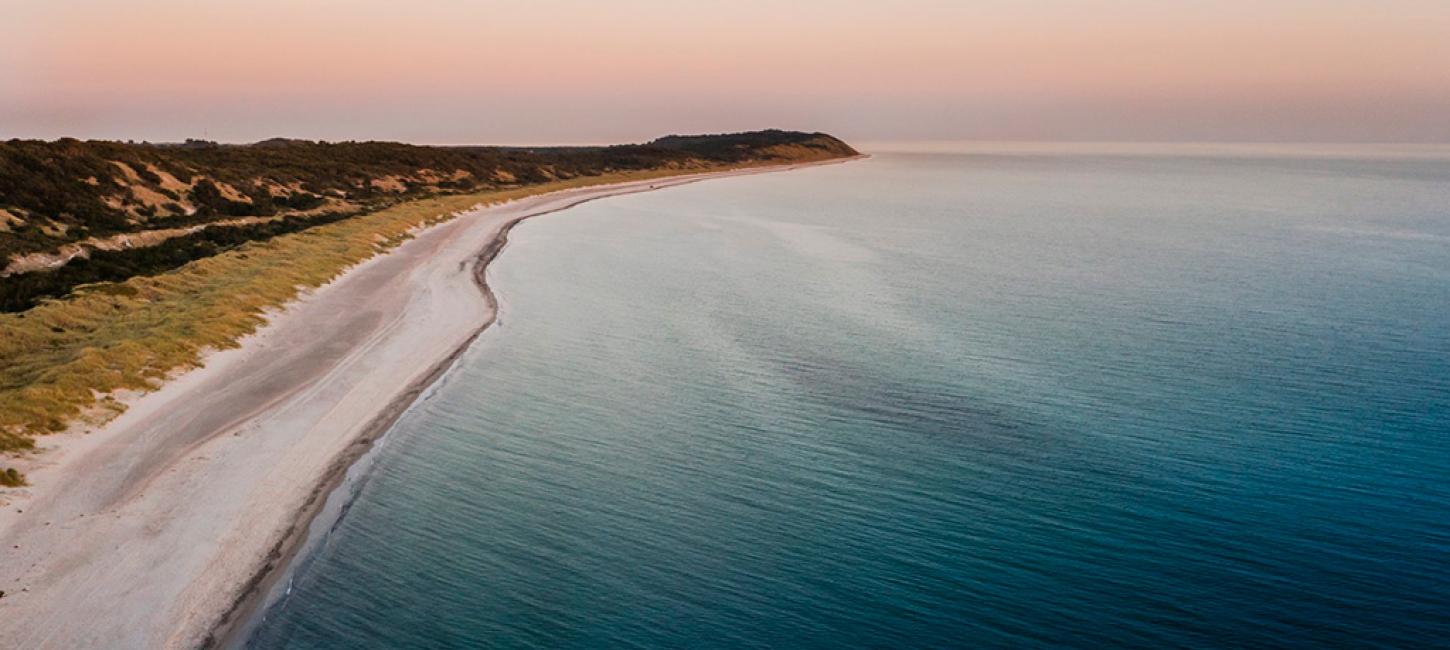 The best beaches on Anholt
Anholt has some of Denmark's best beaches, some even say the best. Even when there are most bathing tourists, it is easy to find a stretch of beach where you can stay. 
One of the first things to note when approaching Anholt, whether coming by ship or plane, is the crystal clear sea. Even where the sea is many meters deep, rocks and seaweed on the bottom are clearly visible.