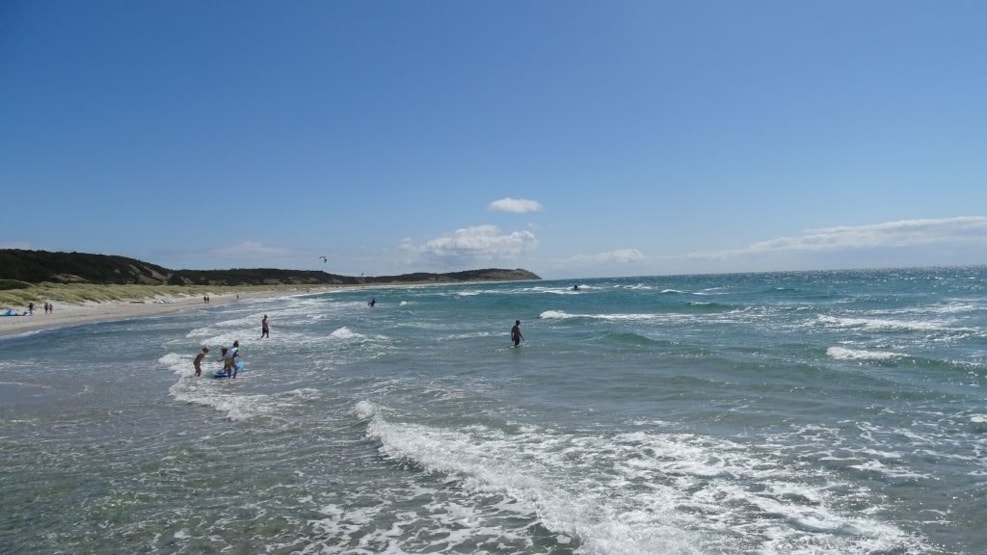 Anholt Vesterstrand
Anholt Vesterstrand is a beach near Anholt harbour. The sand there is really fine, and there are nice sandbanks in the water. Anholt Vesterstrand is wide, and from there you can see all the way to Sønderbjerg on the southern end of the island.
Anholt Vesterstrand is found right next to Anholt harbour and carries the much coveted blue flag, Blå Flag, that symbolises the high quality of the beach and the water. Because the beach is wide, has fine sand and great sandbanks to bathe from, it is highly popular among yachters.
The beach has beach volley facilities, and at the nearby harbour, you can have a lovely lunch or take a refreshing shower. On summer nights, there are lots of people at the beach playing ball, flying kites, sitting holding hands as they watch the moon above Anholt in the final rays of the setting sun.
See what others are sharing on Instagram