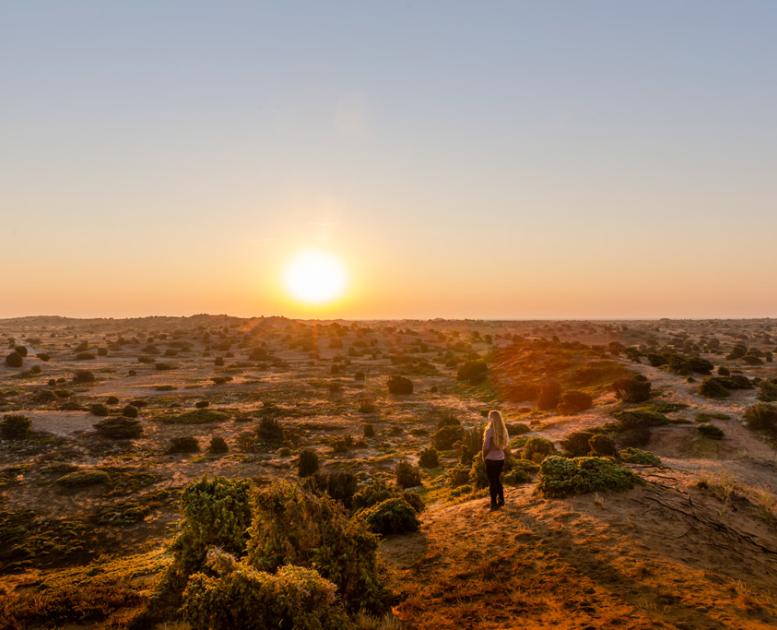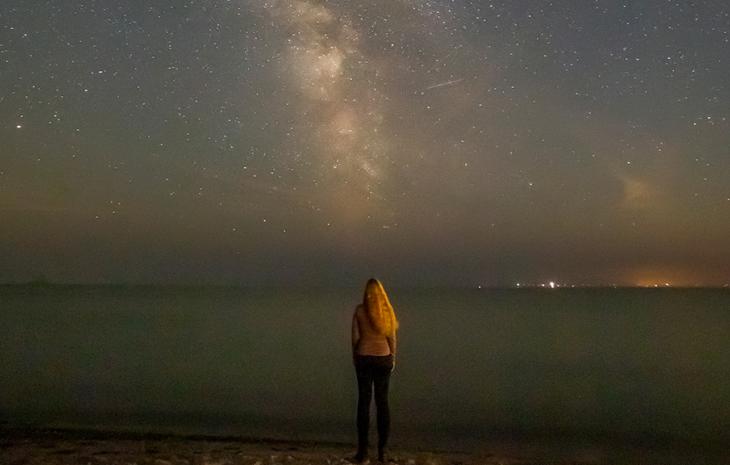 Photo:
Sarah Green
&
Sarah Green
Between Denmark and Sweden
Sea, dunes, endless beach, and clear sky... Anholt is a pearl of nature with Ørkenen (The Desert), Northern Europe's largest low heath – which is one of the most distinctive natural areas in Denmark. There is a multitude of wildflowers and free birds.
Ørkenen - Northern Europe's largest low heath
There is public access to Ørkenen, a protected area with considerate conservation. A distinctive feature of the island is the large population of spotted seals. At Totten, Anholt's easternmost point by Anholt Lighthouse, there is a seal sanctuary, where the seals can be seen at close range from land.
Dark Sky
In the dunes and hills on Anholt, you have a unique opportunity to watch the bright stars and constellations in the sky without the disturbance of artificial lights, at you see it in the big cities – just as in the old days, the dark night in Anholt is the darkest in all of Denmark. 
Planning to get away on a relaxing beach holiday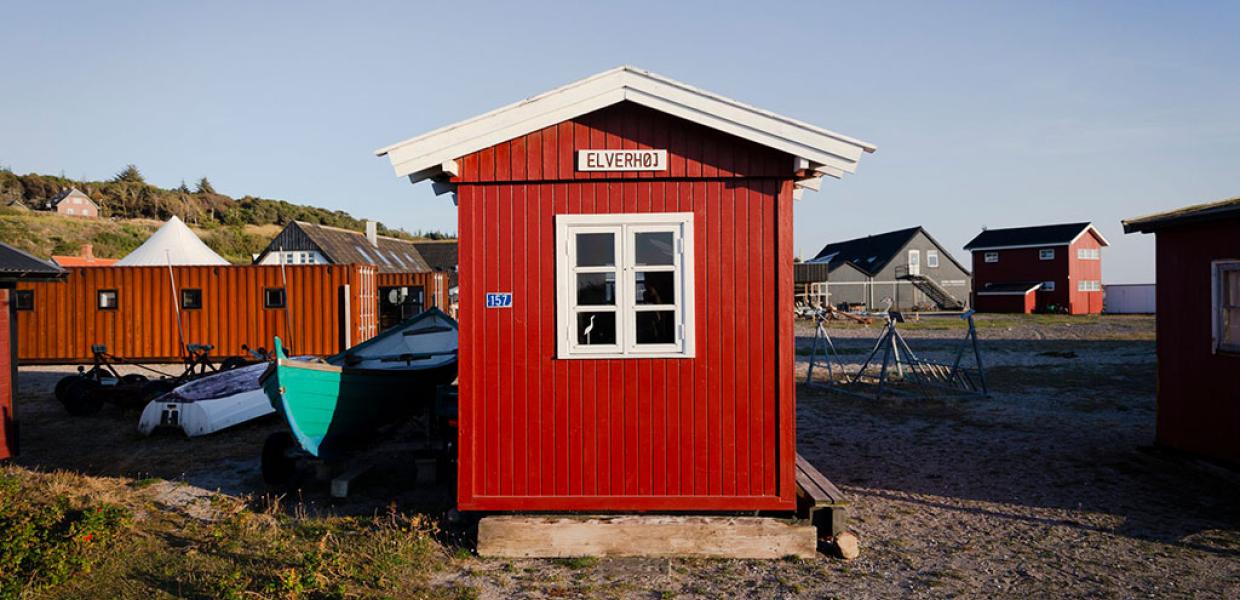 On the island Anholt, there is lots of room to freely and easily enjoy the sun and a plunge in the sea along the nearly 25 km long coastline.
The harbour is frequently visited by anglers, fishing boats, and small recreational boats. There is much to explore on the more than 22 square kilometres, by foot, mind you because there is a liberating prohibition against driving on the greater part of the island.
Plan and enjoy
The harbour is a hotspot for yachtsmen, fishing boats and dinghies, and during summer, you will find a vibrant atmosphere there filled with music, locally produced gin and the most beautiful and fascinating sunsets. At the island's restaurants, you can have the delicious, local speciality, fresh scampi. 
How do I get to Anholt? Where can I stay? And what should I see?