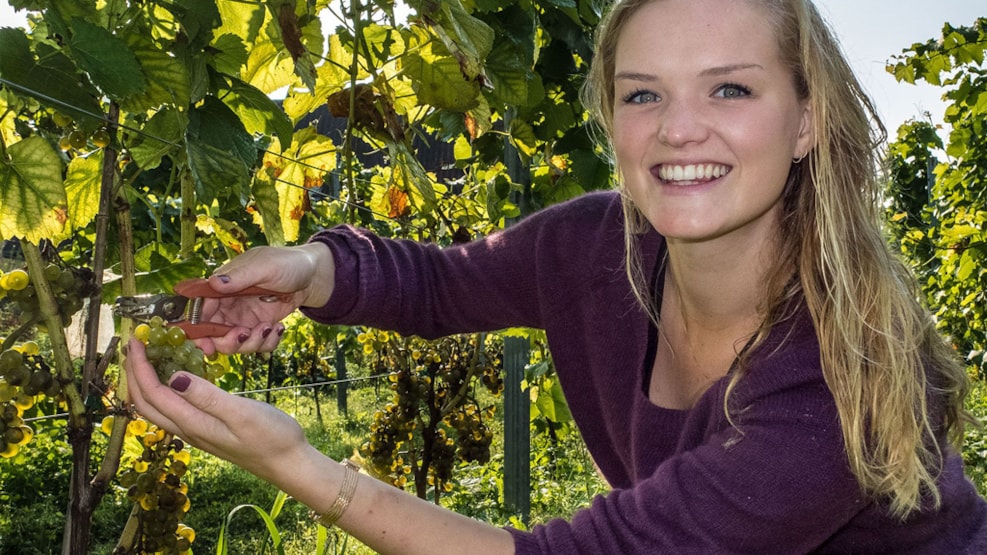 Djursland wine - Go on Tour
Four local wine producers each have their own way of combining nature and taste for one great experience, a wine bouquet of true Danish summer.
Beautiful nature in the bottle
Take a day or two to drive around the area, to enjoy nature and to experience the vineyards where wine farmers save the best of nature in bottles. Together with the holiday memories, you can revisit the experience again and again with the taste of wine. 
The wine fields at Hylkegaard was established in 2012, and the 1,400 vines with the white wine grape Solaris provide a fruity grape with balanced acidity. In the farm shop, besides the wine, there are own products of schnapps, honey, and jams, etc. as well as a wide selection of wine and oils from France, Italy, and Germany. In the green surroundings of the old barn, you will find the farm gallery with modern Danish art. 
Hedegårdens Vinavl is a winery with 3,000 vines, and a wine and farm shop. The owner, Simon Hedegaard, produces red and white wines, rose and "port wine" - picked and trampled by the most beautiful women in the area. The vineyard also produces fruit wines of apples, elderflowers, birch and more. In particular, the range of homemade spiced aquavit, 35 different kinds with different stimulating properties. The wine farmer strives for a smile during the visit, and when you buy products, the children can pick up eggs in the henhouse.
Andersen Winery produces world-class sparkling wines for top restaurants at home and abroad. Only the best in Danish fruits, grapes, and berries are used to produce the delicious drops after the champagne method. Like champagne, the wines can be served as an aperitif, but the focus is also on creating award-winning sparkling wines that are very suitable for food at the highest level.
The wines of Jørgen Holst from Åkjærsgård Plant Center near Rønde have also settled down as a wine farmer. He attends to and cares for the farm's 3,500 vines and transforms them with gentle hands to award-winning red and white wine as well as sparkling wine. The wines are sold from the plant center's cozy premises with exhibitions and lots of inspiration for the house and the garden. Discover and experience a good experience together with a glass of local Åkjær wine.