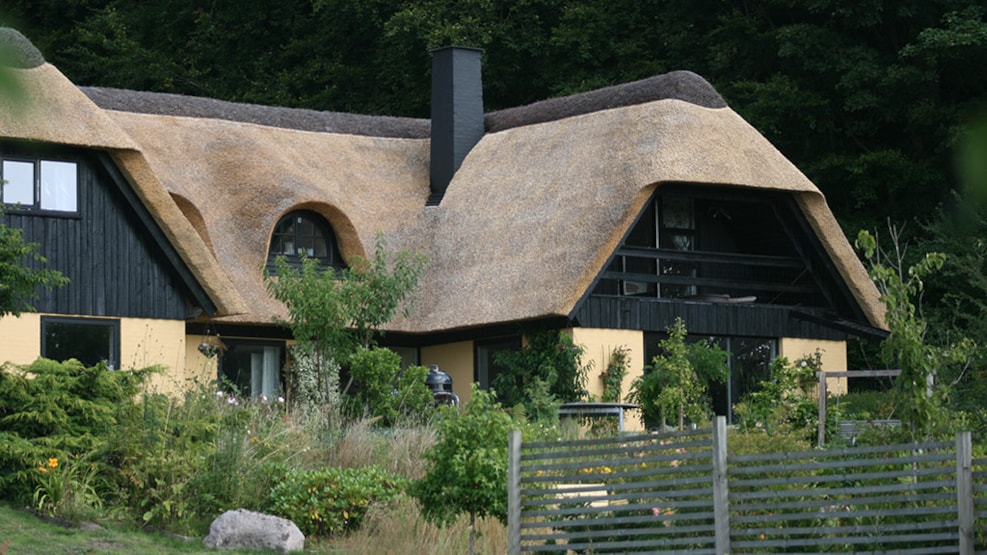 Koruplund Vineyard and B&B
Koruplund Vineyard and B&B is the perfect place to pull the plug from the hustle and bustle of everyday life.
Situated in the heart of Djursland but still only half an hour away by car, train or bus from Jutland's capital Aarhus, this B&B offers a tranquil relaxation retreat.
Cottage style with modern facilities
Each of the four rooms has its own flower theme and all are decorated in English cottage style with a mixture of modern and antique furniture. Three rooms have en-suite bathrooms. All rooms offer coffee/tea making facilities with loose-leaf tea and a stock of homemade biscuits. There is no TV but free internet access.
Live in beautiful and active surroundings
In the two hectar land and vineyard, guests have full access to the garden and the small chalet on the top of the hill with fantastic vistas all around. The close-by Vallum lake can be reached via a net of signposted footpaths and offers a lovely one-and-half hour hike or 35 minutes run for the enthusiastic jogger. It is also possible to rent a bike for a short or longer ride on the disused railways on Djursland.
See what others are sharing on Instagram