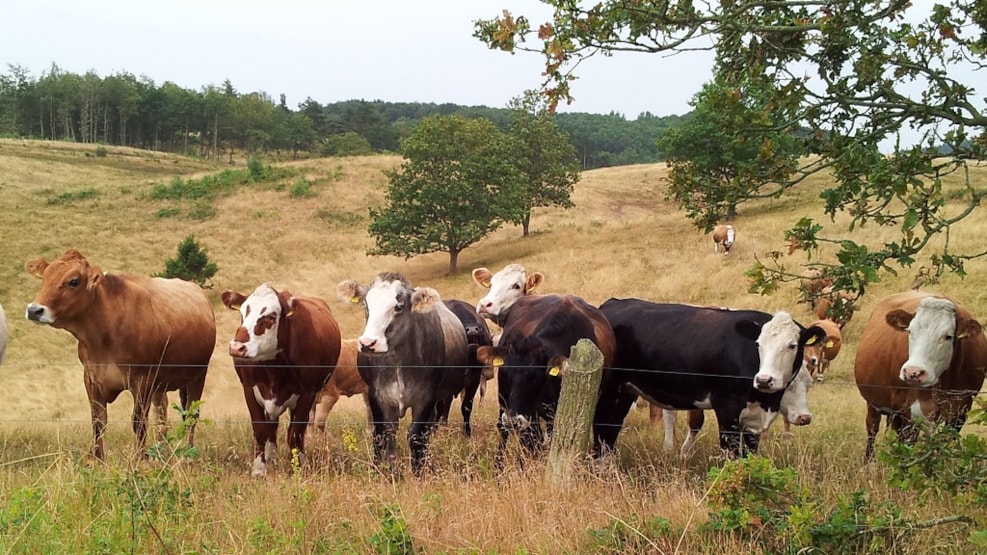 Local specialties in Meny Roende
At Meny Rønde, you can buy many local specialties from all over Djursland and it is the only place in Denmark where you can buy wild-cattle meat from Mols Bjerge National Park.
Local from Mols Bjerge
Cattle and sheep graze in the Mols Bjerge National Park. They nurture the nature of the National Park while eating grass, herbs, shrubs and tree fruits that contribute to tasty and distinctive meat. The cattle are slaughtered locally and packed at MENY in Rønde.
Every week, meat from the tasty cattle are delivered, which after the careful cutting of their own butcher, is ripened for approx. 16 days, to give the meat optimum tenderness. Their butchers also make salami and frankfurters from the cattle. They taste heavenly!
Big expertise
Due to their many departments that all have expertise in their particular area and in just the goods they sell, they feel like a special grocery store. They are a large supermarket with lots of offers and low prices on a wide range. That is why there is nothing they cannot do, and they are always ready to help all their customers with whatever they want. 
See what others are sharing on Instagram