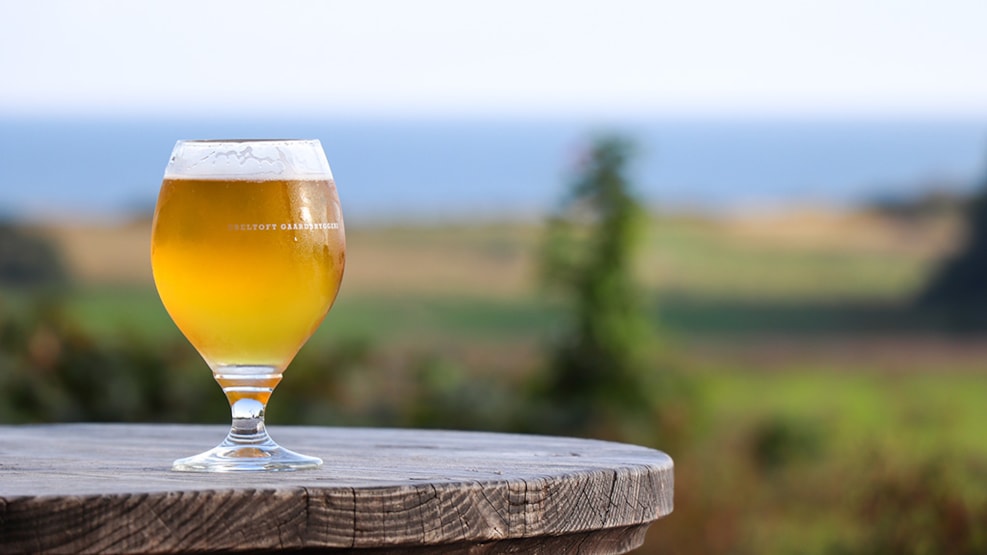 Ebeltoft Gårdbryggeri
Ebeltoft Gårdbryggeri is a charming, family-owned brewery dedicated to creating refreshing sodas and tasty beers. Here you can enjoy delicious, high-quality drinks made from locally sourced ingredients and with meticulous attention to detail in every brew.
A big part of what they do is experimenting. The brewery are constantly engaged with trying out new flavours and creating new tastes for future products. Before being launched, all of their products have been through a testing period where they refine the taste and flavour, making sure that everything is just right.
The Sodas

A soft drink needs to be more than simply a cold refreshment. Like a good craft beer or a nice wine, the brewery believes a fruity soda can be a delicious drink to be enjoyed on special occasions or as a non-alcoholic alternative on a night out.
Surrounded by scenic green woods and with a view across the ocean, the fresh furtile atmosphere surrounding the Ebeltoft Farm is what the brewery try to create a taste of in their sodas.
The Beers

As a small craft brewery Ebeltoft Gårdbryggeri spends a lot of time experimenting with the beer flavours. As the Danish seasons change, so does the mood and the type of beer everyone feels like drinking. For an up to date status of which kind of beer the brewery are currently engaged with please visit the brewery-blog or contact the brewery.
You can enjoy their sodas and beers many places in the local area and in Aarhus - and all the different types can be bought in Kvickly in Ebeltoft.
See what others are sharing on Instagram