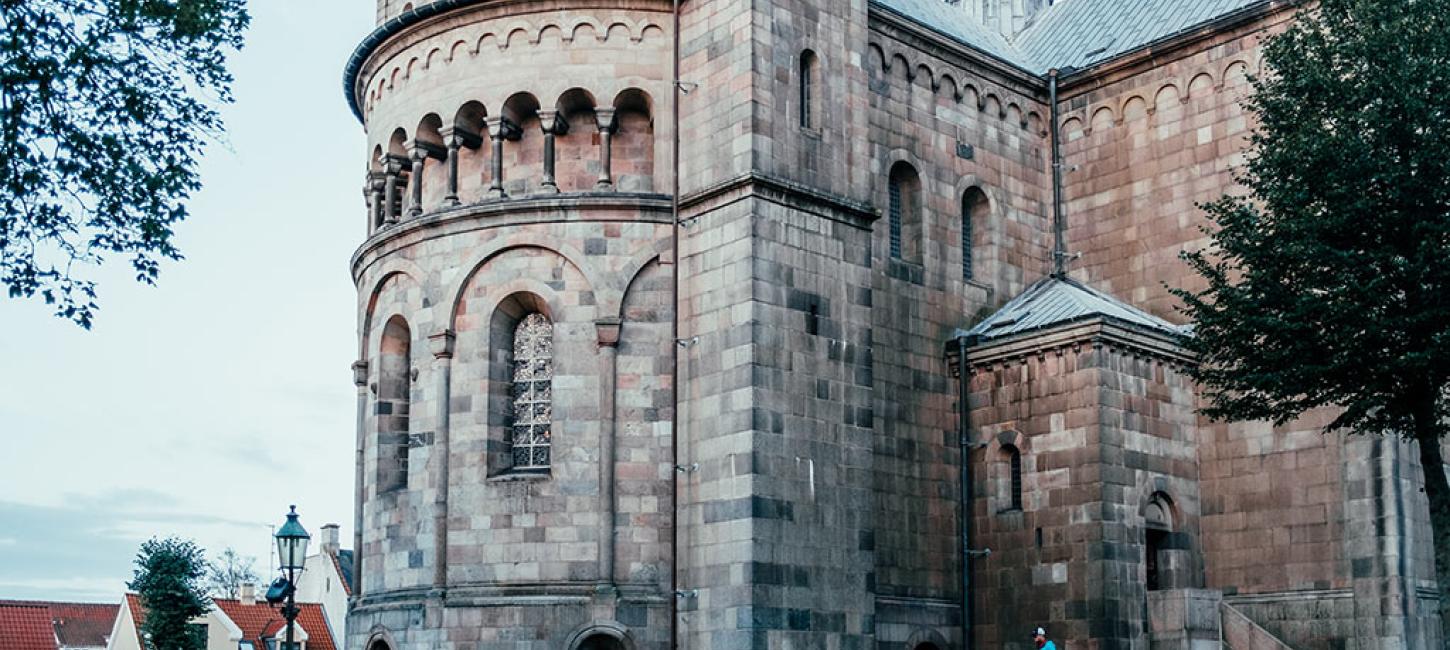 Viborg – an ancient royal city with plenty of history
Are you also fascinated by art, culture and the thrilling history of Denmark? Viborg is one of Denmarks oldest cities with traces all the way back to ancient times. Viborg means "holy mountain".
Traders, warriors, craftsmen, pilgrims and adventurers came walking, riding and running with horses and oxen to take further along the Ancient Road to the major trading places and shrines in the south.
Until the introduction of absolute monarchy in 1660, all Danish kings hailed at the thing in Viborg, and noble gentleman men and Catholic bishops adorned the city with monumental buildings, including the characteristic cathedral with two towers.
Take a walk through the Cathedral Quarter, the heart of the town. Here, the beautiful cathedral reaches towards the sky. It is also here, the lively shopping streets Sct. Mogens Gade og Sct. Mathias Gade start and where you will find Viborg Museum, Skovgaard Museum, and the old town hall as well as the town's old, recreational squares and gardens.
Viborg has throughout the Danish history been a gathering place, a centre of power and a spiritual focal point for all of Denmark. It was here, on "the holy mountain", that tribes from Jutland in the Viking Age flocked to to trade and settle disputes - and to sacrifice to the gods.
It was in Viborg that tradesmen, craftsmen and many others met at Snapsting, and it was here, the Danish king Erik Klipping was murdered in Finderup Lade in 1286.
Viborg at Evening
Beautiful view over the Viborg Lakes at evening time.
Viborg and its surroundings
Viborg has a large hinterland with fascinating nature, charming towns, and plenty of opportunities for delightful activities.
For nature enthusiasts, Viborg and its surroundings are a paradise. The surrounding forests and natural areas offer opportunities for refreshing hikes, bike routes, and wildlife observation. Throughout the year, the landscape transforms with changing seasons, creating a constant sense of renewal and excitement.
Viborg's many lakes are also a popular spot for recreation and relaxation. Tourists and locals often visit these water bodies to swim, fish, sail, or simply enjoy the soothing sight of the sun reflecting on the water's surface.
For the adventurous souls, the hinterland around Viborg offers a plethora of exciting outdoor activities. Test your skills with rock climbing on the cliffs of Hald Ege, go kayaking down the wild rivers, or explore the hidden caves, such as Mønsted Limestone Mines, that lie beneath the terrain. There are no limits to the possibilities that await you.
For gastronomy lovers, there is also much to explore in this part of Denmark. Viborg's surroundings are known for their rich agricultural production, which means you can indulge in delicious local ingredients and culinary specialties. Try the freshest produce from farm shops and local markets or visit one of the cozy restaurants that serve traditional dishes with a modern twist.
Whether you are seeking a relaxing retreat in nature, a cultural experience in the historic city center, or an active holiday filled with adventure, Viborg and its hinterland have something for every taste. It is a destination that will remain in your heart long after you have returned home. So embark on a journey to Viborg, where beautiful nature, exciting activities, and charming towns like Bjerringbro, Stoholm, Karup, Ørum, and Møldrup are also waiting to welcome you.
Tips for your trip to Viborg