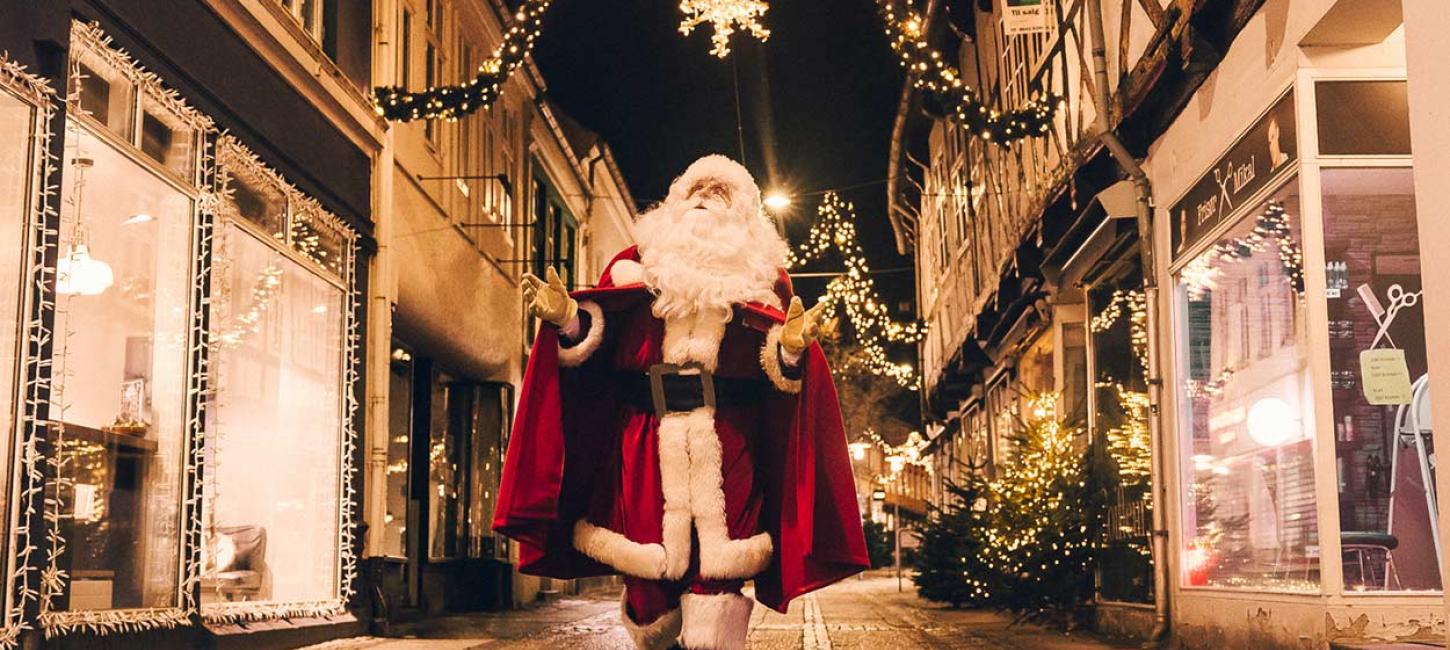 Santa's Guide to Christmas in Randers
Photo:
Alexander Håkansson
Did you know that Randers is particularly spectacular around Christmas time? If you love Christmas, you should treat yourself to a visit to the amazing Christmas atmosphere in Randers. And if our word for it is not enough for you, perhaps you will believe Santa. 
Nicolas Julius is none other than Santa himself, and he has been so for the past 22 years. Together with his wife, Mrs Claus, Nicolas travels from Greenland to Randers to boost the Christmas spirit among young and old.
Meet Santa here →
How come Christmas is something out of the ordinary in Randers?
In Randers, the entire city centre is decorated with more than 500,000 bright Christmas lights. Absolutely magical. Whenever Mrs Santa and I stroll through the streets of Randers, we take in every bit of the lovely Christmas atmosphere. And not least the big, bright Christmas teddy bear at Østervold, the luminous stallion in Søndergade, and the big Christmas tree in front of the old town hall warm our Christmas hearts. 
The town has a very special glow to it when it is decorated for Christmas. And we see it on the faces of the town's visitors who simply smile more and take their good time strolling through town, because they like to be in the moment and take in the atmosphere.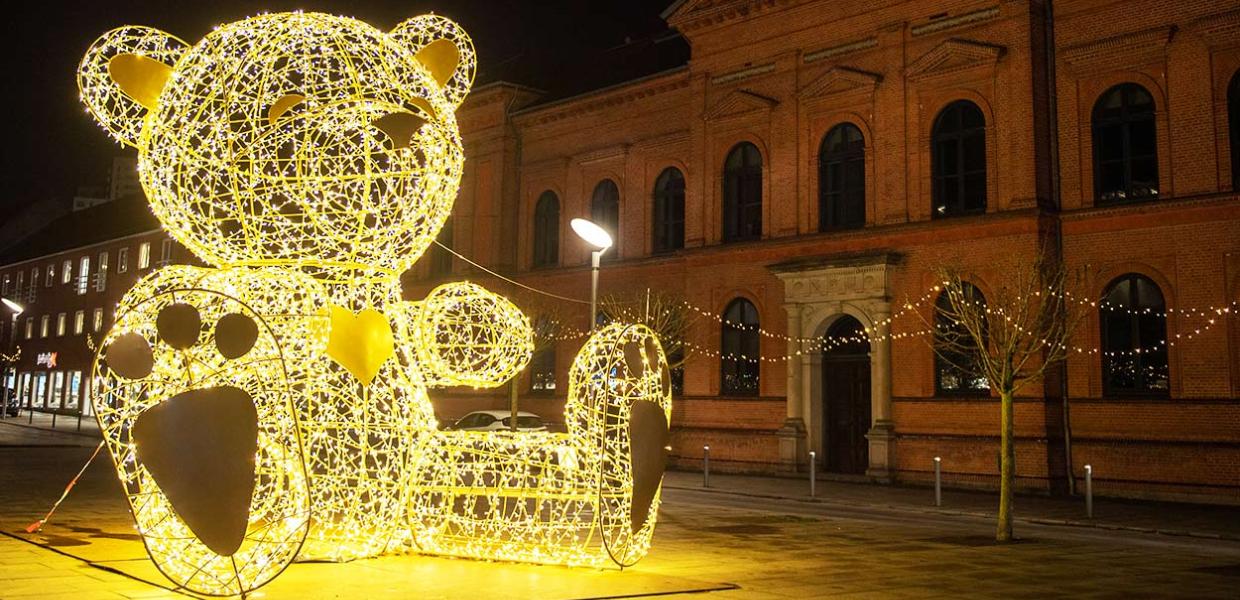 Where should we go for the best taste experiences in Randers this Christmas?
You could go to the beautifully decorated restaurant Bolværket. Great food is a big part of Christmas and it can even bring out memories from the good old days. Get a Christmas beer and a round of Christmas pancake-puffs at Randers Street Food. Close your eyes and the taste just might take you back to your old grandmother's house for a short second, because the taste reminds you so much of her delicious Christmas cooking.
Is there anything special for children?
You can believe that. Christmas is, after all, the celebration of hearts and children. Therefore, I would like to recommend the Christmas exhibition 'Me and My Christmas Village' at the Museum Østjylland. It is especially great for children, and here you can also go on a elf hunt to find the mischievous museum elves who have come up with new pranks.
Where can we buy Christmas presents?
Shop windows in Randers are so beautifully decorated that children as well as grown-ups stop and stare at them in awe. The streets are filled with pretty lights, and you cannot miss the stunningly beautiful Christmas version of Hotel Randers. 
I personally like to shop at the world's finest and oldest glove manufacturer, RHANDERS Handsker. Fru Lunds Butik is a must as well, as I have to stop by for a look at the large selection of delicacies. Ønskehjørnet is filled with great ideas for lovely gifts – and who does not have room for an exquisite chocolate covered cream puff? 
The friendly staff at the shops are ready with great advice and inspiration for this year's Christmas shopping, so that you can get everything you need, neatly wrapped in the most beautiful wrapping paper and ribbon curling in all the right places. 
Discover more experiences and Christmas magic in Randers