Nicolas Julius Santa
Photo:
Alexander Håkansson
A Local in Greenland and Very Familiar with Randers
Nicolas Julius is none other than Santa himself, and he has been so for the past 22 years. Together with his wife, Mrs Claus, Nicolas travels from Greenland to Randers to boost the Christmas spirit among young and old.
Off-season, Nicolas is named Jan and is living in Spentrup north of Randers. He is married to Kirsten with whom he has three grown sons and share three grandchildren who certainly can brag about their very special grandparents.
Jan began his career as Santa back in 1999. At first for ten years in Randers Storcenter mall, then two years in Viborg, three years in Fredericia, and so far, he has personified Christmas spirit in Randers city centre for seven years. 
Working with children is quite magical and educational, Jan finds, because they cannot be fooled. He loves their many questions and seeing the twinkle in their eyes when they see him and Mrs Claus on the street in Randers' beautifully decorated streets. 
Spending time with friends and family, listening to great Christmas stories, and enjoying lovely Christmas traditions are some of the things that Jan appreciates the most about Christmas.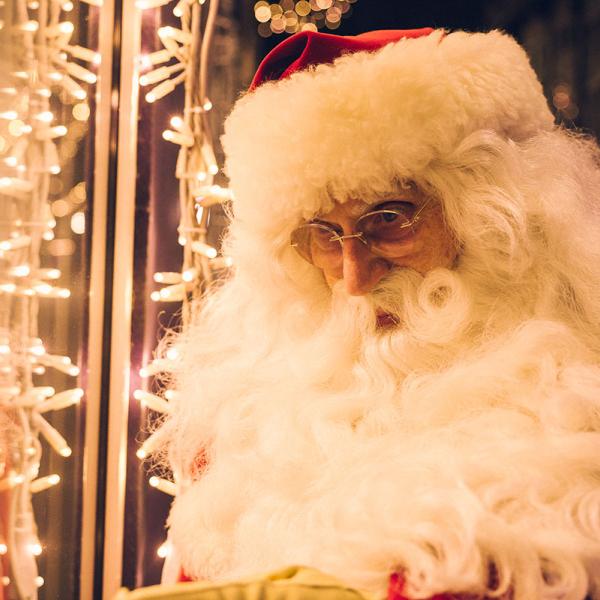 Interests
Denmark, spending time in nature, the sea, and of course – Christmas
Santa's Guide to Christmas in Randers
"A big part of Christmas is listening to the tales of how various Christmas traditions began and how they have been passed on from generation to generation – and also how different parts of the world celebrate Christmas in different ways."