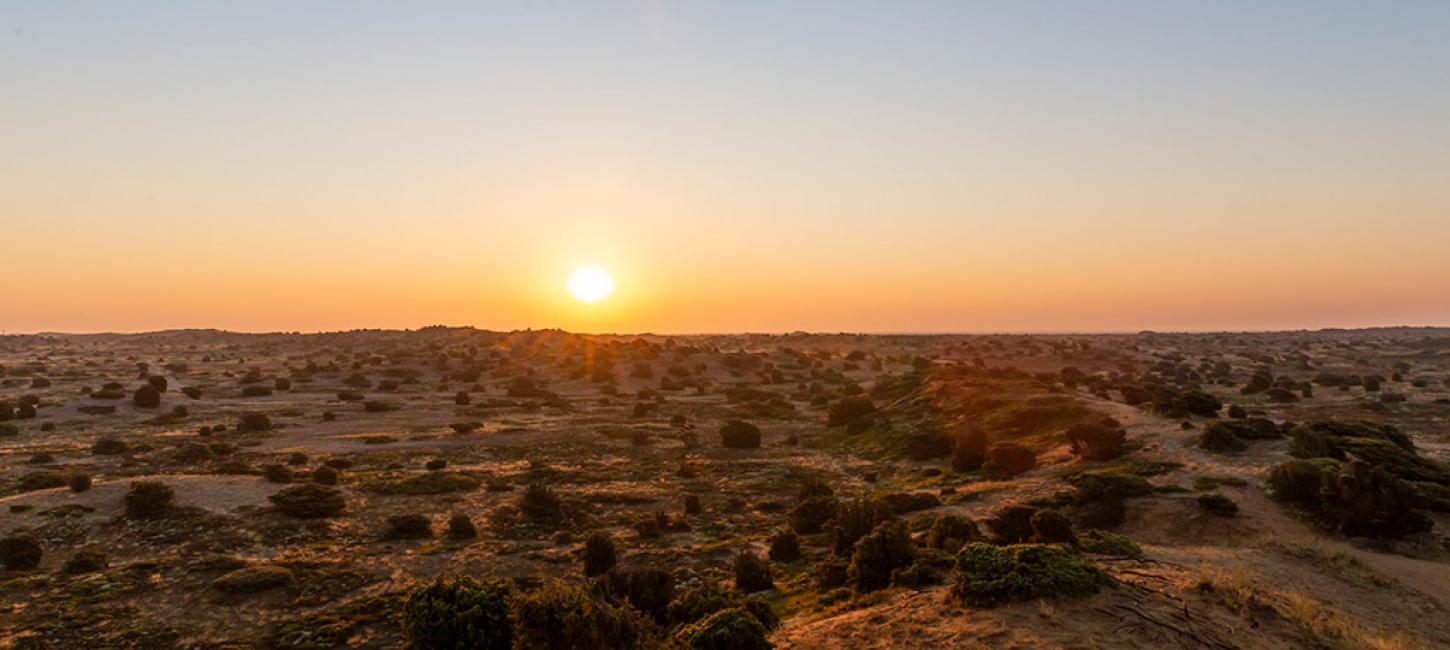 The best experiences on Anholt
Anholt's Scenery and Wildlife is amazing. Here you will find plenty of secluded spots for enjoying the sun and a swim along the app. 25 km of coastline. 
In the summertime, the harbour is a hotspot for yachtsmen and fishing boats. This is also the season for kitesurfing events, a music festival, an art festival, a scampi festival and the Anholt Marathon. 
There is a lot to explore on the 22 square kilometres. As far as you can see from the top of the island's two hills, Nordbjerg and Sønderbjerg, you can see nothing but water, and the nearest landfall is 60 kilometres away. 
On Anholt, you will find very few traditional tourist activities. So, what is it that makes curious visitors come the first time – and then come back again and again, year after year? 
Come and find out. 
During the spring months, Anholt is a convenient stop on the way for thousands of migrating birds, just as you will see a large number of raptors. Because of its location, the island is a popular place for a rest, and May in particular is a good time for bird watching. This is also the time, when most of the local breeding birds on Anholt lay their eggs. 
Remember to always show consideration for wildlife as well as the surroundings, and from May-July, it is particularly important to be considerate of the birds. 
Enjoy the water
On Anholt, you will find lots of great ways to be active in and on the water. Rent a kayak, a SUP board or snorkelling equipment – and turn the water and the coastline into a playground.
Visit Anholt Lighthouse
Anholt has played an important role in Danish lighthouse history. It had one of the first beacons in the country, dating back as far as 1560.