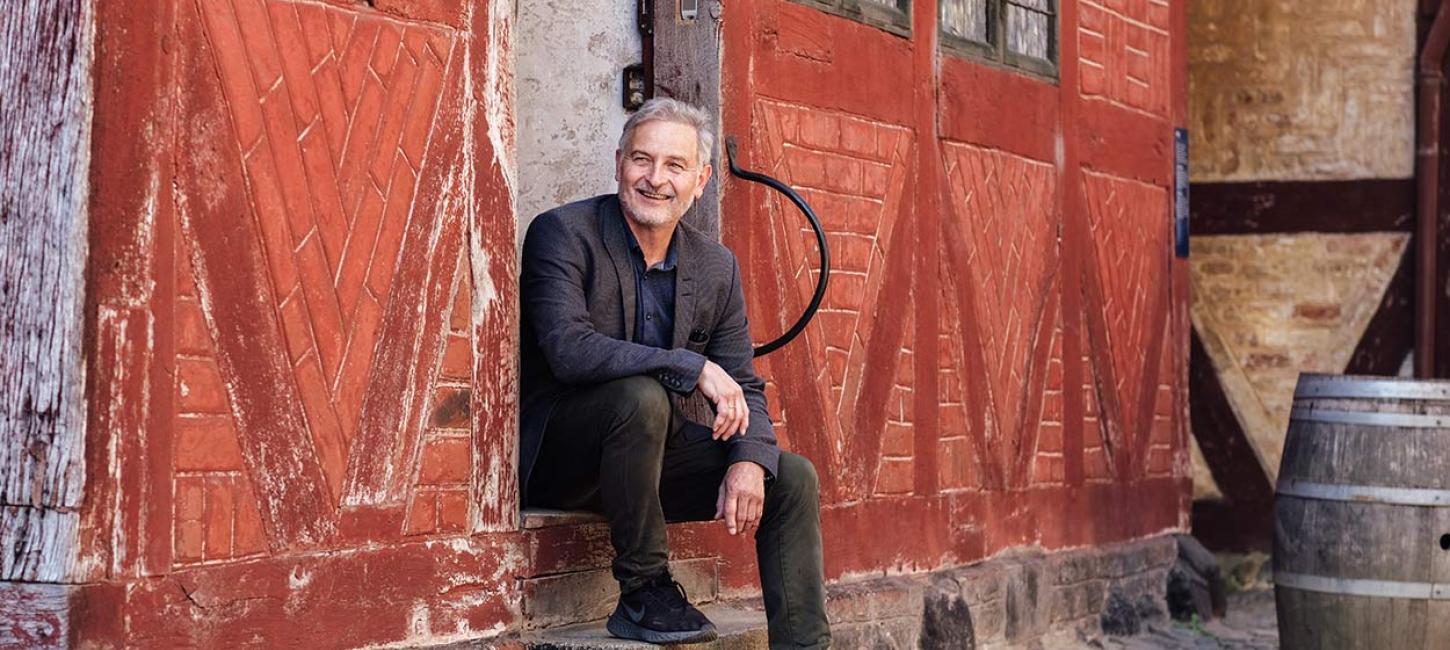 Benno Blæsild
Photo:
Alexander Håkansson
Local in Aarhus and Djursland
Benno was born near Skanderborg, and today, he lives in Allingåbro in the peninsula of Djursland. The way he sees it, being as dedicated to your local region when you live in Eastern Jutland as he is, is not simply a choice, it is one's destiny.
In his private life, Benno is married to Bettina Buhl, whom you may have heard of before, as she is the curator and food historian at Det Grønne Museum – The Green Museum. Benno himself used to be a curator at Den Gamle By – The Old Town Museum and later on manager at Fregatten Jylland, the world's longest wooden ship.
Despite the fact that he has lived in several different places around the world, Benno's heart beats only for Eastern Jutland. This is not a choice on his part, but destiny, Benno believes; much like being destined to be a supporter of Aarhus' local football team, AGF – which is sometimes a rather painful experience.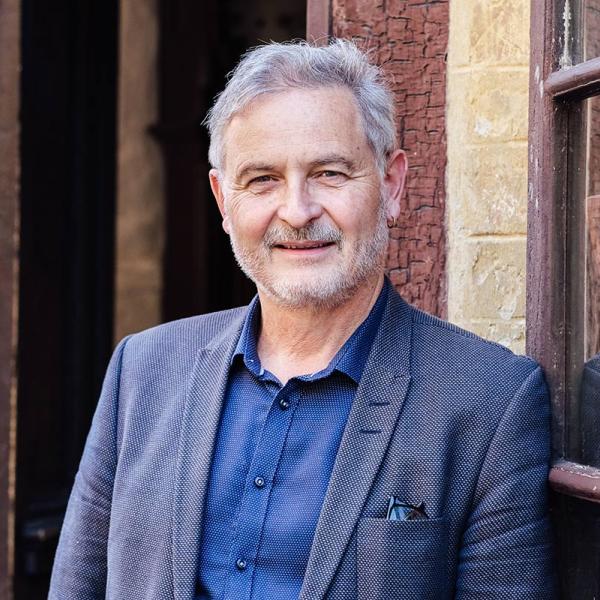 Interests
Family, art, football, Italy, and English countryside bliss.
Five Christmas Traditions in Aarhus you do Not Want to Miss
"The Christmas route through the cobbled streets is the best time travel in the world, letting you experience 400 years of Christmas history. It will take you through houses and sitting rooms for an educational visit to Christmas in the olden days."
Four Spectacular Christmas Markets in Djursland
"Christmas was better in the good old days'. You have probably heard that said once or twice, but did you know that you can still experience the good old-fashioned Christmas?"